The Kansas City Star reported that one man was killed and another critically injured when a boom lift or crane toppled over this afternoon at the site of Kauffman Center for the Performing Arts in Kansas City.
A construction accident at the future home of the Kauffman Center for the Performing Arts killed one man and critically injured a second this afternoon.

A portable boom lift with a basket on top toppled over about 1:45 p.m. just north of the building under construction at 16th Street and Broadway. Both workers were in the basket before it plummeted about 50 feet to the pavement, said Kyle McQuiston with J.E. Dunn Construction Co.

The workers apparently fell from the basket on the way down, police said.

The injured workers were taken to area hospitals. One died at the hospital, Kansas City police said. The other was conscious in serious condition this afternoon, police said.
Our thoughts and prayers go out to the families of these workers. Construction workers rely on their equipment to protect them and no worker should be forced to face the danger of falling to their death.
One has to ask — why do these crane accidents keep happening? There was a crane collapse in Westin, Missouri just last year. In that collapse, one worker was killed and three other workers were injured. There have been similar crane and boom lift accidents in Oklahoma City, in Florida, and in Philadelphia.
In my work, I see far too many deaths from crane accidents and lift accidents. Each of these deaths or injuries was easily and tragically preventable.
In a recent case we handled, a repairman was working on a similar type crane/boom lift. The repairman extended the boom to test his repair and the crane suddenly tipped over, crushing and killing him. Why don't these manufacturers implement simple safety measures to prevent tragedies like this from happening?
Instead of fixing the problems, these cranes and lifts are often designed without adequate safety protections. For example, in our recent case, the crane was not equipped with a device that prevented the boom from being extended without the outriggers being firmly locked in place. Many other cranes had a safety device that would have prevented the accident, but the crane manufacturer decided it was wasn't worth the cost.
The news report was unclear as to the cause of the crane accident at the Kauffman Center for the Performing Arts. But is makes you wonder. Could the boom extend without the outriggers deployed to stabilize the crane? Was the crane situated on uneven ground? Was the lift maintained correctly? Did the hydraulics fail? Remarkably, none of the other co-workers saw the crane tip over. Why?
You can learn more about dangeorus and defect products — including cranes and lifts — at our safety blog or at our web site.
Learn more and become a fan of Langdon & Emison on Facebook.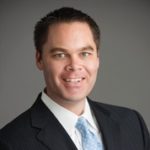 Brett Emison is currently a partner at Langdon & Emison, a firm dedicated to helping injured victims across the country from their primary office near Kansas City. Mainly focusing on catastrophic injury and death cases as well as complex mass tort and dangerous drug cases, Mr. Emison often deals with automotive defects, automobile crashes, railroad crossing accidents (train accidents), trucking accidents, dangerous and defective drugs, defective medical devices.