The tragic Montcoal, West Virginia mine explosion that killed at least 25 mine workers has shed light on dangerous conditions faced not only by mine workers, but by millions of workers across country. Companies continue to put profits ahead of safety and human life because it is often times cheaper and more profitable than doing the right thing. Some companies have even tried to "buy" judges to overturn verdicts holding the company accountable.
It's not just the Massey Energy Co. and it's not just mine workers. Across the country, there are an average of 16 job related deaths every day.
I handled a particularly tragic case involving a work place death last year. Our client's son was working at a grain elevator. It was wintertime, there was close to a million bushels of corn that was stored outside and was getting iced and wet during a winter storm. A train was en route to begin loading the corn, but the grain elevator kept clogging because of the frozen and rotten corn. Rather than load the corn by high-loader, management at the elevator instructed two employees – including my client's son – to walk on the corn and break up the clotted and iced corn that was clogging the conveyor grates so that the corn could be loaded more quickly. The pile of corn collapsed, burying both workers alive and suffocating them beneath hundreds of pounds of grain.
Tragic stories like the grain elevator collapse and the West Virginia coal mine explosion happen every day across the country. And it's not just workers, but users of products or even innocent bystanders. Toyota bragged about saving $100 million by preventing a recall for sudden acceleration problems in 2007. Now we know that at least 100 people have died in Toyota sudden acceleration crashes.
Companies can be safe and make a profit – they are not mutually exclusive. Why do companies continually put profits ahead of safety? Are a few cents per share really worth a human life? Companies need to do more to keep their workers and the public safe. Companies who do not should be held accountable.
You can learn more about safety-related issues at our safety blog and become a fan of Langdon & Emison on Facebook.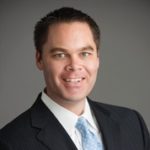 Brett Emison is currently a partner at Langdon & Emison, a firm dedicated to helping injured victims across the country from their primary office near Kansas City. Mainly focusing on catastrophic injury and death cases as well as complex mass tort and dangerous drug cases, Mr. Emison often deals with automotive defects, automobile crashes, railroad crossing accidents (train accidents), trucking accidents, dangerous and defective drugs, defective medical devices.