We reported weeks ago about the tragic West Virginia coal mine explosion at Massey Energy's Upper Big Branch Mine. We also followed up on the story and reported about Massey CEO Don Blankenship's tried to "buy" a West Virginia Supreme Court Judge. Now we've learned that federal safety inspectors found negligence and "reckless disregard" for mine worker safety nine months before the tragic explosion.
Massey Energy has a history of serious safety violation at its mines:
It appears that dozens of Massey Energy mines — in addition to the Upper Big Branch mine — might be unsafe:
The Washington Post has reported that federal safety inspectors found "reckless disregard" for coal miner safety nine months before the tragic explosion at the Upper Big Branch mine.
Federal safety inspectors who visited Massey Energy's Upper Big Branch coal mine early this year said senior managers showed "reckless disregard" for worker safety by telling a foreman to ignore a citation the mine had received for faulty ventilation, according to the inspectors' handwritten notes.

***

The notes, from inspections in early January, say the president and a vice president of Massey Energy's Performance Coal subsidiary told a foreman at the Upper Big Branch mine "not to worry about it" when he spoke to them about a ventilation problem cited by federal mine safety inspectors three weeks earlier. They told the foreman "it was fine," according to the notes, citing the account of a mine employee.

Although the ventilation problem at issue in January was repaired, inspectors investigating the cause of the deadly April 5 blast are focusing on ventilation issues that might have contributed to a buildup of highly combustible methane and coal dust.

The notes also suggest friction between the mine management and the inspectors from the Mine Safety and Health Administration. Company executives took issue with the wording of some safety citations and complained that the MSHA was being too tough, the notes say. Massey has gone on to appeal many of those citations.

***

The sharpest words in the notes came Jan. 7, when an unidentified mine employee told an inspector that a serious ventilation problem — air flowing the wrong direction in an intake duct — had not been fixed because Performance Coal President Christopher Blanchard and Vice President Jamie Ferguson had instructed a foreman, Terry Moore, to disregard the issue. As previously reported, the foreman said he had known about the problem for three weeks.

The MSHA inspector went on to say that "the operator has shown a reckless disregard of care to the miners on this section and [eligible] men that use this escapeway." He added later that "I believe the operator has shown high negligence due to fact of management knowing where problem is." He said the ventilation flaw could "result in fatal injuries" by sending methane to the coal face where drilling was taking place.
Today, President Obama honored the mine workers tragically killed in the Upper Big Branch mine explosion:
From the Washington Post:
BECKLEY, W.VA. — They sat in the second and third rows Sunday, as President Obama called coal miners the embodiment of the American work ethic. A family that has become the face of West Virginia's grieving by simple, heartbreaking math.

Five men of the Davis family went into the Upper Big Branch mine April 5.

Two came back.

On Sunday, Obama stood at the front of a small arena here and eulogized 29 men who died in an explosion at the mine, the worst U.S. mining accident since 1970. "These miners lived as they died," Obama said. "In pursuit of the American dream."

But even the president, powerful as he is, could be only a guest star in the numb, funny, fitful story of West Virginia's coal fields staggering back to life. For the Davises, the region's worst-hit family, he was only a solemn pause.

For their family, moving on has meant memorial tattoos, inked-on miners crawling across forearms. It has meant retelling stories about snack-cake binges and coal-mine jokes and killing Scarface the bear — about remembering the dead as they were, alive and mischievous.

And it has meant the question that inevitably follows a mine accident here.

Two Davis men came out of a mine alive.

Would they go back to work in another one?
As Fox News reported before the memorial service:
President Obama will travel to Beckley, West Virginia on Sunday to attend a memorial service for the 29 miners lost in an explosion at Upper Big Branch Mine in April and will try to help those who lost loved ones heal.

"We cannot bring back the 29 men we lost. They are with the Lord now. Our task, here on Earth, is to save lives from being lost in another such tragedy. To do what must be done, individually and collectively, to assure safe conditions underground. To treat our miners the way they treat each other – like family. For we are all family. We are Americans." President Obama will say Sunday.

White House aides say the President is going to celebrate the 29 miners who died and he will mourn with the community. The President and Vice President will meet privately with families who lost loved ones in the accident. While the President has ordered an investigation into the mine disaster, the speech today will not be a policy speech and will focus on the loved ones who perished and the community.

"In the days following the disaster, emails and letters poured into the White House. Postmarked from different places, they often begin the same way: "I am proud to be from a family of miners," "I am the son of a coal miner," "I am proud to be a coal miner's daughter." They ask me to keep our miners in my thoughts. Never forget, they say, miners keep America's lights on. Then, they make a simple plea: don't let this happen again."

And the president will address the hard work and toll mining takes on American families.

All the hard work. All the hardship. All the time spent underground. It was all for their families. For a car in the driveway. For a roof overhead. For a chance to give their kids opportunities they never knew; and enjoy retirement with their wives. It was all in the hopes of something better. These miners lived – as they died – in pursuit of the American dream.
According to radio station WBUR, despite the memorial service and tragic loss of life, Wall Street remains bullish on Massey Energy:
Mathew Christy of Standard and Poor's Equity Research told investors that Massey stock was a good buy.

"We believe that the financial impact of the Upper Big Branch mine tragedy to Massey Energy will be immaterial," Christy said.

Both analyses were bolstered by Massey's own statement to stockholders on April 8. "Following an event of this nature," the statement said, "there is always a period of uncertainty."

But Massey assured stockholders it was insured against lawsuits, would likely recover the equipment left in the Upper Big Branch mine and expected to reopen the mine "at some point in the future." The company said it was working on a plan to replace the coal it could not dig out while the mine was closed.
Wall Street's appraisal of the situation and Massey's concern for its own bottom line hurt those most directly affected by this tragedy:
"It's disturbing that at the time that Marlene Griffith still held out hope that her husband survived the blast, Massey and Wall Street were concerned about dollars," says [an] attorney for the widow of miner William Griffith. Marlene Griffith filed the first wrongful death suit against Massey Energy.

"There are numbers crunchers at Massey headquarters trying to decide whether this disaster is going to affect its bottom line," Moreland continued. "Certainly, she didn't have the luxury of thinking about Massey's bottom line or her bottom line. She was worried about the survival of her husband."

Some Wall Street analysts were also queasy when their colleagues quickly issued financial forecasts.

"I think the reason you didn't see more of that is because, frankly, it is a little crass," says Meredith Bandy of BMO Capital Markets. "It's almost like saying the lives of these 29 people don't matter."
Do you find it disturbing that Massey Energy's quest for profits did not pause long enough to bury 29 of its own mine workers after this terrible explosion? Do you find it disturbing that Massey Energy ignored safety and the lives of its workers for months and years before this explosion? Do you find it disturbing that Massey is not concerned about the affect of this explosion because "it was insured against lawsuits"?
It is time that companies like Massey Energy stop putting profits over safety. It's time that companies started putting their employees and their customers first.
Our thoughts and prayers continue to be with all of those touched by this immense tragedy.
You can learn more about safety-related issues at our safety blog and become a fan of Langdon & Emison on Facebook.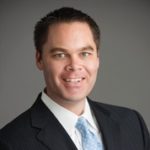 Brett Emison is currently a partner at Langdon & Emison, a firm dedicated to helping injured victims across the country from their primary office near Kansas City. Mainly focusing on catastrophic injury and death cases as well as complex mass tort and dangerous drug cases, Mr. Emison often deals with automotive defects, automobile crashes, railroad crossing accidents (train accidents), trucking accidents, dangerous and defective drugs, defective medical devices.