I've written before about Massey Energy's history of safety violations, how it put profits over safety, and even how its CEO, Don Blankenship, tried to "buy" a state supreme court judge.
Now, it turns out the company kept two sets of safety records in order to mislead government inspectors by deleting accounts of hazardous conditions, like those leading to the deadly mine explosion last year.
Visit msnbc.com for breaking news, world news, and news about the economy
Eighteen Massey managers – including its former CEO Don Blankenship – refused to cooperate in the federal investigation and invoked their Fifth Amendment rights. However, none of these eighteen managers have yet been charged with a crime. The Justice Department's investigation has resulted in the criminal indictment of Massey's head of safety at the Upper Big Branch Mine.
The blast that killed 29 men in a West Virginia coal mine last year was probably caused by coal dust ignition, compounded by safety failings, intimidation and deception by the mine's owner, the U.S. mine regulator said Wednesday.

— Steve James at Reuters (via Chicago Tribune)
According to a report in the Wall Street Journal, federal investigators found that the Upper Big Branch explosion was caused by a broken water spray on a cutting machine that failed to put out an initial spark that ignited methane gas, which then triggered a coal dust explosion. The gas detector that should have detected the explosive buildup of methane had not been turned on for more than two weeks before the explosion.
This confirms what I and many others have been saying all along: Massey Energy could have prevented this explosion that killed 29 people. It didn't. Massey and its senior management valued money more than human life. Massey valued profits more than safety. Massey appears to have lied, cheated and, ultimately, killed for the almighty dollar.
[More on Massey Energy]
Read More:
(c) Copyright 2011 Brett A. Emison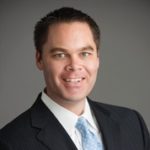 Brett Emison is currently a partner at Langdon & Emison, a firm dedicated to helping injured victims across the country from their primary office near Kansas City. Mainly focusing on catastrophic injury and death cases as well as complex mass tort and dangerous drug cases, Mr. Emison often deals with automotive defects, automobile crashes, railroad crossing accidents (train accidents), trucking accidents, dangerous and defective drugs, defective medical devices.