Cotton and textile workers that have contracted "Brown Lung Disease" (or Byssinosis) face asthma-like symptoms which can be the worst on the workers' first day back to work after some time off. This is especially true during the early stages of the disease and has led to the alternate name "Monday Morning Fever". In the early stages of Byssinosis, the symptoms often subside by the end of the weekend, but as the disease advances, they generally become more persistent and permanent.
"Exposure to cotton dust can mean serious health problems. The first symptoms of the disease are difficulty in breathing or perhaps a tightness across the chest which is particularly noticeable on the first day back at work…. While earlier breathing difficulties may be reversible, damage at the advanced stages of the disease is permanent and disabling. Workers who develop brown lung may have to retire early because they are so short of breath they cannot do their normal jobs or even carry out simple tasks. Exposure to cotton dust also leads to increased risk of chronic bronchitis and emphysema."

— US Dept. of Labor; OSHA Fact Sheet
The symptoms of Byssinosis are typically include wheezing, coughing, shortness of breath, tightness in the chest and irregular breathing which are reversible during the early stages of cotton dust contact but become increasingly serious with prolonged exposure. Smoking can increase the severity of symptoms.
After prolonged exposure to cotton dust, and the development and advancement of Byssinosis, the disease can become permanently disabling, often requiring victims to change jobs to avoid continued exposure to cotton dust. According to OSHA, some 35,000 people have been permanently disabled by Brown Lung disease and 100,00 more are at risk of developing it.
Byssinosis symptoms can be treated by medications such as bronchodilators or by respiratory treatments including nebulizers and if a patient's blood oxygen level is low, doctors may prescribe home oxygen therapy. People with the disease may benefit from breathing exercises, physical exercise programs and patient education programs to learn the causes and triggers for their symptoms.
More on Byssinosis (Brown Lung Disease):
[More on Brown Lung Disease]
(c) Copyright 2011 Brett A. Emison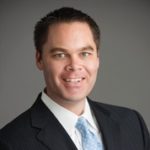 Brett Emison is currently a partner at Langdon & Emison, a firm dedicated to helping injured victims across the country from their primary office near Kansas City. Mainly focusing on catastrophic injury and death cases as well as complex mass tort and dangerous drug cases, Mr. Emison often deals with automotive defects, automobile crashes, railroad crossing accidents (train accidents), trucking accidents, dangerous and defective drugs, defective medical devices.