Two new studies have confirmed that diabetes drug Avandia raises the odds of having a heart attack and bolster claims that the risks of the drug outweigh its benefits to people with Type 2 diabetes.
Two separate studies — one published in the Journal of the American Medical Association (JAMA) and another published in the Archives of Internal Medicine — showed that Avandia caused an increased risk of having a heart attack and created a higher risk of stroke, heart failure and all-cause death when compared to a similar medication called pioglitazone (Actos).
http://www.youtube.com/watch?v=5PZTqQrvSck
According to the Associated Press, as many as 100,000 heart attacks, strokes, deaths and cases of heart failure may be due to Avandia since the drug came on the market in 1999.
Even so, experts are unsure how these studies might affect scheduled FDA hearings on the drug's fate. From Business Week:
"I think it's pretty compelling scientifically to have both of these studies in advance of the FDA advisory panel meeting, but advisory panels have been very reluctant to take drugs off the market," said Dr. Steve Nissen, lead author of the Archives analysis and chair of the department of cardiovascular medicine at The Cleveland Clinic. "And it's very hard for clinicians who are used to using drugs to say they've been doing the wrong thing. Clinical inertia is a very big problem in medicine."
One of the studies' lead authors, Dr. David Graham wants Avandia pulled from the market. According to the Associated Press, Dr. Graham said:
The evidence is overwhelming. There is not a single study where those two drugs [Avandia and Actos] are compared where Avandia doesn't look worse than Actos. How many studies do you have to do before you come to your senses?
Earlier in June 2010, the first case set for trial on Avandia's link to heart attacks was settled hours before the trial was set to begin in Philadelphia.
Heart Risks
According to the US Food and Drug Administration (FDA), there is "a potentially significant increase in the risk of heart attack and heart-related deaths in patients taking Avandia." Data given to the FDA by GlaxoSmithKline suggest a 30-40% increase in the risk of heart attacks and other heart-related deaths. In November 2007, the FDA mandated that a "black box warning" be included on Avandia packaging to warn of increased risk of heart attacks and heart-related chest pain.
Liver Risks
The national, non-profit consumer advocacy group Public Citizen has identified 14 cases of Avandia-induced liver failure, which resulted in 12 deaths. The cases were discovered through the FDA Adverse Event Reporting System which collects information on dangerous drug reactions. "The scientific consensus against Avandia is overwhelming," said Dr. Sidney Wolfe, director of Public Citizen's Health Research Group. "The timing of these findings should give the FDA the momentum it needs to act swiftly to prevent further needless deaths and health damage by banning this drug."
Bone Fractures
A study conducted by Swiss researchers has found a correlation between Avandia use and bone fractures. The Swiss study looked at medical records of more than 1,000 patients who used Avandia and suffered broken bones between 1994-2005. They found that there was a significant increase in patients suffering broken bones when taking Avandia compared to diabetic patients not taking the drug.
Despite evidence of serious health risks and petitions by consumer advocacy groups, the FDA has not yet recalled Avandia. Will the FDA finally recall this dangerous drug when the advisory panel meets in July?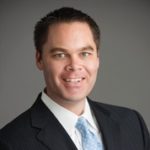 Brett Emison is currently a partner at Langdon & Emison, a firm dedicated to helping injured victims across the country from their primary office near Kansas City. Mainly focusing on catastrophic injury and death cases as well as complex mass tort and dangerous drug cases, Mr. Emison often deals with automotive defects, automobile crashes, railroad crossing accidents (train accidents), trucking accidents, dangerous and defective drugs, defective medical devices.