According to reports from CNN and The Wall Street Journal, an air traffic controller and his supervisor at the John F. Kennedy airport in New York allowed the controller's 10-year-old son to send radio instructions to pilots. An internal memo blasts the controller and supervisor for "unauthorized and unprofessional" conduct.
More from CNN:
New York (CNN) — "Unauthorized and unprofessional" is how an internal memo describes the conduct of an air traffic controller, who allegedly allowed his two young children to speak with pilots on an air traffic control frequency, and his supervisor, who allegedly allowed it to happen.

The memo, dated February 25, was written after the facilities manager for the air traffic control tower at New York's John F. Kennedy Airport learned about the incident, a source familiar with the investigation told CNN.

"The display of professionalism in the past by the control personnel at this facility has been exemplary," the memo said. "However, a lapse in judgment for what may seem a minor transgression diminishes our credibility and slights the high standards of professionalism."
From The Wall Street Journal:
The FAA is investigating the matter, which occurred on the evening of Feb. 16 at one of the nation's busiest airports. It was reported by Boston television station WFXT-TV on Tuesday.

The day after his son was there, according to people familiar with the details, the same controller brought another youngster, his daughter, into the controller tower, and she also allegedly transmitted some radio messages to aircraft.

***

In the recording, the boy's squeaky voice can be heard relaying instructions to the aircraft, apparently after hearing them from his father; at times, a controller jumped in with additional instruction. "That's what you get, guys, when the kids are out of school," a male voice in the tower said.

In one exchange, the child can be heard saying, "JetBlue 171 contact departure." The pilot responded: "Over to departure JetBlue 171, awesome job."

The comments indicate the JetBlue plane had just taken off, as controllers typically instruct pilots to switch to another radio frequency, referred to as departure control, shortly after liftoff.

In another exchange, the child referred to an AeroMexico flight as "Airmex" and signed off by saying, "Adios."
Not everyone is outraged. CNN quoted David Pascoe as saying the aviation community was not concerned:
Pascoe said most people "in the aviation community felt like this was (not) anything more than a noble thing, that a father would take his kid to work."

"It was one incident where a kid was up in the control tower," he said. "If you know anything about aviation, you know that the air traffic control towers are highly supervised. … A father was taking a child to work and let the kid clear planes for takeoff and now the world thinks it's an unsafe place."
What about you? Are you concerned that 10-year-old children were directing commercial aircraft after take-off from one of the world's busiest airports or is the concern overblown? Let us know in the comments below.
You can read more about safety issues at our safety blog and become a fan of Langdon & Emison on Facebook.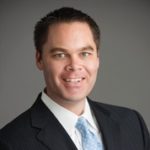 Brett Emison is currently a partner at Langdon & Emison, a firm dedicated to helping injured victims across the country from their primary office near Kansas City. Mainly focusing on catastrophic injury and death cases as well as complex mass tort and dangerous drug cases, Mr. Emison often deals with automotive defects, automobile crashes, railroad crossing accidents (train accidents), trucking accidents, dangerous and defective drugs, defective medical devices.