We reported yesterday about the tragic death of a Chicago dance teacher who was killed in a crash with an Amtrak train when the railroad crossing signal lights and gate failed to activate. Now safety investigators are asking why the warning lights and gates did not activate.
From ABC 7 in Chicago:
The Chicago Tribune confirms and earlier Chicago Sun-Times report that the crossing warning lights and gate had not yet activated at the time of the Amtrak train crash. From the Chicago Tribune:
Anna Frattore drove slowly along the dark, rural road, waiting her turn Friday night as she approached a railroad crossing after leaving a dance competition where her daughter performed at Governors State University.

Staring straight ahead, Frattore saw a gray SUV sitting in front of her on the train tracks, sandwiched between cars that had braked for a stop sign.

And then suddenly, it was gone.

"I quite honestly thought I was seeing things," said Frattore, who only later recalled hearing the train's horn and an explosion, which seemed to occur simultaneously. "I was starting to think, maybe there wasn't a car."
According to the Tribune report, this particular railroad crossing is dangerous… even when the signal lights and gate are working:
Even if warning lights and signal arms were working, the railroad crossing is difficult to navigate, those familiar with the intersection said Saturday. It's an at-grade crossing where two sets of tracks are close to a four-way blinking stop sign. Traffic pours out from the nearby university, with drivers often in a hurry.

"The problem is there's not enough distance between Governors Highway and the tracks. There's probably room for (a few) cars, at the most. When you're trying to reach the stop sign, you could get caught on (the tracks)," said Pat Barry, a Will County sheriff's police spokesman familiar with the crossing from his time on patrol.

Others said Saturday that they are wary of the tracks, especially at night.

"It's not well-lit and they've been having construction, which makes it even more confusing," said Amy Thompson, of Bridgeview.

Loretta Jones, a manager at the university's Center for the Performing Arts, where the dance competition is being held, said that during the past 20 years, sometimes the signal lights and gates haven't worked.

"The corner is a stop-and-go corner, which is a really bad configuration. Before you know it, you're on the tracks and you have to wait for three cars to move forward before you can get off the tracks. You worry how you are going to get off the tracks before the gates come down," Thompson said.
The Canadian National Railway Co., which owns the railroad tracks and is responsible for this crossing refused to comment other than to confirm that its railroad crews had been working at the crossing earlier in the day on Friday.
On Saturday, investigators were looking into the crash, including whether any signal systems were deployed, said Patrick Waldron, spokesman for Canadian National Railway Co., which owns the tracks.

Waldron confirmed that crews were working at the crossing earlier Friday, but declined to describe the work being done. James McGee, assistant director for public safety at Governors State, said he saw crews on Friday installing new signal arms.
This tragic railroad crossing crash has devastated many lives and impacted all who knew this popular dancer.
The news shocked and saddened members of the dance company, where Lunn worked the past six years as a teacher and manager of the ensemble. She taught children between the ages of 3 and 18 who competed and performed throughout the Chicago area, said Joni Wiltz Berkley, managing director at the school.

"She was unique in the fact that she saw talent in every kid that walked into her classroom, and her gift was to make them love dance," said Wiltz Berkley.

Lunn "loved her job," said her father, Jerry Lunn, from his home in Iowa where his daughter grew up. "She loved the kids. She loved to teach them how to dance. That's all she did."

The youngest of three children, Lunn graduated from Oklahoma City University with a degree in dance management, her father said. She taught dance in the summer to children at the Joffrey Ballet in Chicago, he said.

Lunn also danced with a Chicago dance ensemble, Hip Hop Connxion, and had planned to go to a Friday night rehearsal but rearranged her schedule so she could watch her students perform at Governors State, said Shelley Mitchell, a member of the hip-hop group.

"She had the type of personality where she could walk into a room and everyone's attitude would change because she was such a positive person," Mitchell said through her tears.
It is unacceptable that the railroad crossing signal lights and warning arm were not working. The Canadian National Railway Co. should have made sure that this dangerous railroad crossing was safe and protected by the warning equipment that motorists rely on. The railroad's conduct is inexusable… particularly in light of confirmed reports that railroad employees were servicing the crossing earlier in the day. The railroad company should have ensured that its employees did not leave the crossing until the signal lights and warning gate were operational.
Railroad companies need to do more to ensure that their railroad tracks and crossing protect approaching motorists. Railroads need to start putting safety first. There is no reason that Illinois should lead the nation in railroad crossing deaths. In the last decade, Illinois has had more than 1800 railroad crossing crashes resulting in more than 300 deaths.
Railroad companies are responsible making sure their train crossings are safe. That means the crossings have proper sight lines and visibility that allow drivers to see approaching trains, that trees and vegetation are cut back, that railroads do not park trains near the crossing (that would confuse drivers), that train crews sound a warning with the train's horn or whistle as the train is approaching, and, perhaps most importantly, that signal lights and warning gates are working properly.
Railroad companies need to do more to prevent these tragic collisions that kill. Unfortunately, some railroad companies attempt to cover up their role in causing these tragedies rather than implement safety improvements to prevent them.
In October, Burlington Northern Santa Fe (BNSF) railroad was hit with a $4 million penalty — on top of a $21.6 million jury verdict — because of its "staggering" pattern of misconduct that included destroying evidence in an attempted cover-up of its role in the deaths of four young people who were killed at one of its railroad crossings.
The Court found that BNSF destroyed some evidence, fabricated other evidence, interfered with the investigation and purposefully lied and advanced misleading facts in order to conceal the truth.
Railroad companies should be held accountable for dangerous railroad crossings that injure and kill. Is there a different set of rules for railroad companies than for everyone else? Railroad companies need to stop putting profits in front safety.
You can learn more about how to protect yourself at railroad crossings by visiting our safety blog or web site.
Learn more and become a fan of Langdon & Emison on Facebook.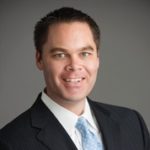 Brett Emison is currently a partner at Langdon & Emison, a firm dedicated to helping injured victims across the country from their primary office near Kansas City. Mainly focusing on catastrophic injury and death cases as well as complex mass tort and dangerous drug cases, Mr. Emison often deals with automotive defects, automobile crashes, railroad crossing accidents (train accidents), trucking accidents, dangerous and defective drugs, defective medical devices.