I wrote over the weekend about the high risk of air ambulance helicopter crashes. Following a crash in Mosby, Missouri, the NTSB will take steps to reduce and prevent fatal medical helicopter crashes.
According to a report by KCTV-5 in Kansas City, the NTSB has called the number of medical helicopter crashes "unacceptable". Twenty-two (22) people were killed in the year between September 2009 and August 2010.
The federal government imposed few uniform regulations over [air ambulance] providers, but the NTSB is looking to change that. The board said pilot training and aircraft equipment are among areas that need uniform regulations, which the NTSB said will protect patients and crew members.

Serving as a crew member on an air ambulance is considered more dangerous than coal mining.

"Not all operators are created equally for a safety perspective," according to the NTSB.
KCTV-5 reports, however, that not all providers are happy with the regulations, which could cost the industry $136 million.
In May 2011, the NTSB presented a program titled Current Issues with Air Medical Transportation: EMS Helicopter Safety.
In its presentation, the NTSB asked a poignant question: Would you be willing to use an air ambulance when information about that operator's pilot training, aircraft equipment, or operations were unknown?
The NTSB reached 3 primary conclusions:
(1) The current Helicopter EMS (HEMS) accident record is unacceptable.
(2) Not all air ambulance operators are created equally from a safety perspective.
(3) As consumers of air ambulance transport, you can "up the ante" on how they operate.
The NTSB also emphasized that not all HEMS providers are the same when it comes to safety. While a few provide "world class" service and safety levels, several others provide only the bare minimum regulatory compliance or even sub-standard compliance.
Part of the problem is Medicare reimbursement rates. Regardless of whether the company provides world class safety and performance or substandard compliance, Medicare reimbursement is the same.
Because of the unacceptable level of EMS helicopter crashes, the NTSB found that EMS helicopter crews had the highest-risk occupation in the world:
While it is too early to know what caused last weekend's EMS helicopter crash near Mosby, Missouri, investigators are looking into the aircraft's fuel supply.
Investigators are looking at whether the Eurocopter had run out of fuel when it crashed. The helicopter was planning to refuel in Mosby while transporting a patient from Bethany in northwest Missouri to Liberty's hospital.

"My understanding is that our pilot asked our dispatch center to make sure that there was somebody available to provide fuel," [an Air Methods VP] said.

Source: KCTV-5
One commenter at the site Just Helicopters asked:
According to the press "The helicopter took off from a hospital in St. Joseph, MO, flew to Bethany's Harrison County Community Hospital then headed for Liberty Hospital and had planned to make a stop for fuel in Mosby". It's about 50NM from St. Joe to Bethany, then about 60 NM to Liberty. Less than an hour total flight time. Is it common to fly with so little fuel? One wonders whether the patient could have been transported almost as quickly had she taken a ground ambulance based in Bethany – provided they have a ground service and adequate level of care.
KCTV-5 also reported that the LifeNet helicopter seldom takes off with full tanks of gas. If lack of fuel was indeed the cause of this crash, one must ask the question: How did both the company and the pilot let the helicopter pick up this patient without sufficient fuel? It is basic safety in aviation to carry sufficient fuel for your destination as well as a sufficient reserve in case of emergency.
Read More:
[More on Helicopter Safety]
(c) Copyright 2011 Brett A. Emison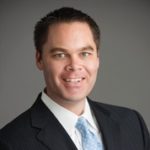 Brett Emison is currently a partner at Langdon & Emison, a firm dedicated to helping injured victims across the country from their primary office near Kansas City. Mainly focusing on catastrophic injury and death cases as well as complex mass tort and dangerous drug cases, Mr. Emison often deals with automotive defects, automobile crashes, railroad crossing accidents (train accidents), trucking accidents, dangerous and defective drugs, defective medical devices.