NBC affiliate WNCN has reported that North Carolina officials will re-examine railroad crossing safety across the state after two deadly railroad crossing accidents — one in Durham, NC and another in Efland, NC.
Tuesday's fatal car/train accident in Efland is focusing renewed attention on grade crossing safety.

"North Carolina is in the top 15 states nationwide for crossing collisions," said Carol Steckbeck, with the non profit Operation Lifesaver; a group dedicated to reducing collisions, injuries and fatalities at rail crossings.

She says that statistic is frightening, especially when you look at the national trend for railroad crossing accidents.

***

"We figured they are going to come up with 100 crossings to do a further analysis of to determine what kind of safety improvements will be needed," said Paul Worley, the rail division's director of engineering and safety.
I applaud North Carolina officials for stepping up to re-evaluate the safety at railroad crossings throughout the state. However, it is unfortunate that it to took two tragic crashes and the loss of several lives to open eyes to this widespread problem.
One thing the articles didn't mention: Where are the railroad companies? Why are the railroad companies not making sure that their crossings are safe? Railroads make hundreds of millions of dollars shipping by crossing our highways and neighborhoods. Why are railroads doing more to make sure drivers are not injured or killed?
Railroad companies are responsible making sure their train crossings are safe. That means the crossings have proper sight lines and visibility that allow drivers to see approaching trains, that trees and vegetation are cut back, that railroads do not park trains near the crossing (that would confuse drivers), that signals and gates are working properly, and that train crews sound a warning with the train's horn or whistle as the train is approaching.
These train-vehicle collisions are a tragic reminder of how dangerous railroad crossings can be. In the last 10 years, there have been more than 30,000 railroad crossing accidents and more than 3,600 train accident deaths.
Railroad companies need to do more to prevent these tragic collisions that kill. Unfortunately, some railroad companies attempt to cover up their role in causing these tragedies rather than implement safety improvements to prevent them.
In October, Burlington Northern Santa Fe (BNSF) railroad was hit with a $4 million penalty — on top of a $21.6 million jury verdict — because of its "staggering" pattern of misconduct that included destroying evidence in an attempted cover-up of its role in the deaths of four young people who were killed at one of its railroad crossings.
The Court found that BNSF destroyed some evidence, fabricated other evidence, interfered with the investigation and purposefully lied and advanced misleading facts in order to conceal the truth.
Railroad companies should be held accountable for dangerous railroad crossings that injure and kill. Is there a different set of rules for railroad companies than for everyone else? Railroad companies need to stop putting profits in front safety.
You can learn more about how to protect yourself at railroad crossings by visiting our railroad safety blog or web site.
Learn more and become a fan of Langdon & Emison on Facebook.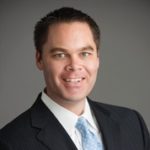 Brett Emison is currently a partner at Langdon & Emison, a firm dedicated to helping injured victims across the country from their primary office near Kansas City. Mainly focusing on catastrophic injury and death cases as well as complex mass tort and dangerous drug cases, Mr. Emison often deals with automotive defects, automobile crashes, railroad crossing accidents (train accidents), trucking accidents, dangerous and defective drugs, defective medical devices.