The Canadian National Railway has admitted that the railroad crossing where Chicago area dancer Katie Lunn was killed did not have working warning lights or crossing gates, officials learned yesterday. The Chicago Tribune reported that Canadian National Railway workers "inadvertently turned off the gates and warning lights" at the railroad crossing in University Park.
From Chicago's ABC 7 News:
The Chicago Tribune reports:
A track crew inadvertently turned off the gates and warning lights at a rail crossing in University Park late last week, shortly before a deadly crash in which a train blindsided an SUV driven by a Chicago woman, according to the preliminary federal and state investigation disclosed on Monday.

"This was human error," said an investigator, who asked not to be identified.

Last week, the Canadian National Railway crew was working on signals and electrical circuits connected to a track-switching mechanism being built near the crossing when workers shut down all warnings to motorists about approaching trains, the investigator said.

Also, a video camera aboard the four-car Amtrak train that struck and killed Katie Lunn, 26, on Friday night corroborated the preliminary findings, officials said.

The video, shot from the train's locomotive as it was traveling nearly 79 mph, clearly shows that the barrier gates, flashing lights and bells at the Stuenkel Road crossing near Governors Highway did not turn on, federal and state investigators said.

Federal Railroad Administration "investigators have confirmed that the active warning system did not function, consistent with eyewitness accounts and the video footage from the Amtrak locomotive," said Warren Flatau, an agency spokesman. The agency is leading the investigation, helped by Canadian National, the Illinois Department of Transportation, the Illinois Commerce Commission, the National Transportation Safety Board and industry groups.

Canadian National crews had been working on a signal system related to switching trains from one track to another within a mile of the University Park crossing, investigators said. The work on the signal system was unrelated to the crossing signals, but it delayed the raising of gates and the shutdown of other safety devices at the crossing after a train had passed, said an official close to the investigation.

As a result, the barriers, lights and bells activated properly before the approach of a train, but the warning devices continued to operate for an extended period after trains cleared, blocking traffic, several railroad sources said.

Canadian National crews tried to fix the problem and thought they had remedied it, officials said. But they actually deactivated the warning system, creating an unprotected crossing that provided motorists no indication of oncoming trains, officials said.

"This was human error. Track circuits and crossing circuits overlap. They got their wires crossed," an investigator said.
Canadian National Railway officials declined to comment to the Tribune. Federal regulations require that railroad warning devices, such as lights and gates activate at least 20 seconds before the train enters the railroad crossing. Amtrak officials have said its train crew members followed the rules and was sounding the horn as the train entered the crossing.
But why didn't the Amtrak crew members see that the railroad crossing warning devices had not activated correctly. Train crew members — whether it is a passenger train (like Amtrak) or a large freight train — are required to keep a lookout for upcoming danger and take emergency action. Here, the Amtrak crew should have seen that the flashing lights and crossing gate had not activated as it was approaching the crossing. In such circumstances, there is an emergency train horn pattern that a conductor or engineer can sound that is more likely to warn an approaching motorist.
Eyewitness testimony would have you believe the Amtrak crew did not sound its horn at all — or at least not in a manner that would gain the attention of approaching motorists. Motorists that passed the crossing only seconds before the crash reported that they had no idea a train was approaching.
Cook County Prosecutor Lauren Brown cleared the train by just 5 feet:

"Nothing would have indicated that there was a train coming at all. It didn't honk. The only time it honked was when I was on the tracks."
Our thoughts and prayers continue to be with Katie Lunn's family, friends, neighbors and students.
This tragedy is made even more heartbreaking because it did not have to happen. Railroad crossing crashes are a tragic, preventable problem across the country. Railroad companies need to do more to ensure that their railroad tracks and crossing protect approaching motorists. Railroads need to start putting safety first.
Illinois has been the deadliest state for railroad crossing and train crash deaths. Illinois had 26 train crash deaths in 2008. According to recent statistics, in the most recent 10 years that statistics are available, Illinois had more than 1800 railroad crossing incidents resulting in more than 300 deaths. Approximately 40% of Illinois' railroad crossing collisions happened in the six county region of northeastern Illinois (DuPage, Kane, Lake, McHenry, Will and Cook County).
Railroad companies are responsible making sure their train crossings are safe. That means the crossings have proper sight lines and visibility that allow drivers to see approaching trains, that trees and vegetation are cut back, that railroads do not park trains near the crossing (that would confuse drivers), that signals and gates are working properly, and that train crews sound a warning with the train's horn or whistle as the train is approaching.
Railroad companies need to do more to prevent these tragic collisions that kill. Unfortunately, some railroad companies attempt to cover up their role in causing these tragedies rather than implement safety improvements to prevent them.
In October, Burlington Northern Santa Fe (BNSF) railroad was hit with a $4 million penalty — on top of a $21.6 million jury verdict — because of its "staggering" pattern of misconduct that included destroying evidence in an attempted cover-up of its role in the deaths of four young people who were killed at one of its railroad crossings.
The Court found that BNSF destroyed some evidence, fabricated other evidence, interfered with the investigation and purposefully lied and advanced misleading facts in order to conceal the truth.
Railroad companies should be held accountable for dangerous railroad crossings that injure and kill. Is there a different set of rules for railroad companies than for everyone else? Railroad companies need to stop putting profits in front safety.
You can learn more about how to protect yourself at railroad crossings by visiting our safety blog or web site.
Learn more and become a fan of Langdon & Emison on Facebook.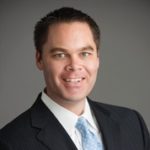 Brett Emison is currently a partner at Langdon & Emison, a firm dedicated to helping injured victims across the country from their primary office near Kansas City. Mainly focusing on catastrophic injury and death cases as well as complex mass tort and dangerous drug cases, Mr. Emison often deals with automotive defects, automobile crashes, railroad crossing accidents (train accidents), trucking accidents, dangerous and defective drugs, defective medical devices.