We reported earlier on the tragic train crash in University Park, Illinois — near Chicago — that killed a popular dance instructor and performer last week. Within days, Canadian National Railway officials had confirmed that the warning lights and crossing gates were not working when the train crash happened. Now we have learned that this dangerous railroad crossing has been problem and concern for at least five years.
From Chicago's Fox News affiliate:
The Chicago Tribune reports:
University Park officials have been concerned for at least five years about close calls involving cars standing on the railroad tracks where a young woman was killed by a train last week, according to documents obtained by the Tribune.

Yet planned safety improvements at the crossing are still several years away, officials said.

Village officials launched an effort in October 2005 to install sophisticated traffic signals at Stuenkel Road and Governors Highway, which has become a busy intersection.

But University Park has failed to move the project to construction. Earlier this month, village officials requested an extension from a state agency that approved spending the money on the project three years ago.

***

The traffic signals are to replace the four-way stop signs that are the only traffic safety controls at the busy intersection only 149 feet west of the Canadian National Railway tracks, records filed with the commerce commission show. It's the spot where 26-year-old Katie Lunn, whose SUV was stuck in the no-man's land on the tracks wedged in by other vehicles, was hit and killed by a Chicago-bound Amtrak train last Friday night.

The traffic lights will be linked to the gates, bells and lights that warn drivers of approaching trains.

The geometry of the intersection and railroad tracks is so potentially hazardous that an engineering consultant hired to work on the project recommended a series of warning signs and pavement markings as well. The plan includes lowering barrier gates 10 seconds earlier, well before a train arrives at the crossing.

"It was always a safety issue there," University Park Village Manager David Sevier said Thursday.

The Tribune reported Tuesday that accident investigators with the Federal Railroad Administration have determined that CN track workers inadvertently disabled the railroad crossing protection system on Friday before the crash that killed Lunn. The error prevented flashing lights, bells and barrier gates from activating to warn motorists about approaching trains.

The proposed traffic signals and related safety features are geared toward preventing vehicles from getting jammed up on the tracks, rail safety officials said. The improvements include a widening of Stuenkel from Central to Crawford avenues, according to the Illinois Department of Transportation.

But the project, involving the village, Canadian National and IDOT, has advanced slowly, according to Illinois Commerce Commission records.

Sevier said the village has secured the $12 million needed for improvements. McCowan said that's not the case and the village is counting on funds from the state's new capital-improvement plan.

In any case, construction on the traffic signal and road-widening projects will start in 2012 and run through 2014, Sevier said. The village is still conducting engineering work that must be completed first, Sevier said.
How much money does the Canadian National Railway corporation make from running its own trains — and other trains — on these tracks? Why can't the CN Railway help pay for needed railroad crossing safety improvements to ensure that innocent victims are not killed at its railroad crossing?
If you or I had a known dangerous condition on our property, wouldn't we be held accountable? Why isn't this railroad company held to the same standards to which you and I would be held? Is there a different set of rules for giant railroad companies?
Railroad crossing crashes are a tragic, preventable problem across the country. Railroad companies need to do more to ensure that their railroad tracks and crossing protect approaching motorists. Railroads need to start putting safety first.
Illinois has been the deadliest state for railroad crossing and train crash deaths. Illinois had 26 train crash deaths in 2008. According to recent statistics, in the most recent 10 years that statistics are available, Illinois had more than 1800 railroad crossing incidents resulting in more than 300 deaths. Approximately 40% of Illinois' railroad crossing collisions happened in the six county region of northeastern Illinois (DuPage, Kane, Lake, McHenry, Will and Cook County).
Railroad crossing deaths are not just a problem in Illinois or the Chicagoland area, but across the country as well.
In April, a young man was killed when a train struck his vehicle near Wichita, Kansas.
In March, a Baldwin City, Kansas woman was seriously injured when her vehicle was struck by a train near Wellsville, Kansas.
In February, a Casa Grande, Arizona dentist was killed and another person injured in a violent train crash near Florence, Arizona. The railroad crossing in that crash was not protected by any flashing lights or gates. It may have been difficult or even impossible for the driver to see that a train was coming.
In January, railroad crossing collision killed a woman in Gulfport, Mississippi. News reports indicated that railroad crossing was not properly designed suggested that the driver stopped at the railroad crossing, but could not see the oncoming train and began to cross as her vehicle was struck.
Railroad companies are responsible making sure their train crossings are safe. That means the crossings have proper sight lines and visibility that allow drivers to see approaching trains, that trees and vegetation are cut back, that railroads do not park trains near the crossing (that would confuse drivers), that signals and gates are working properly, and that train crews sound a warning with the train's horn or whistle as the train is approaching.
These train-vehicle collisions are a tragic reminder of how dangerous railroad crossings can be. In the last 10 years, there have been more than 30,000 railroad crossing accidents and more than 3,600 train accident deaths.
These train accidents can have many causes, including:

Failure of the railroad company to install proper warnings, such as lights, alarms (crossing bells) or a functioning crossing gate

Defective warnings — inoperable lights, bells or gates

Improper sight lines that prevent a vehicle's driver from seeing an oncoming train until it is too late

Failure to properly maintain the crossing — such as allowing overgrown trees, vegetation and other foliage to obstruct or hide an oncoming train

Improperly parking a train at or near a crossing — this not only hides an oncoming train from view, but gives motorists a false sense of safety in seeing a parked train at the crossing

Failure to sound the train's horn or whistle at or near the crossing

Other negligence that may appear on the train's data recorder or video recorder

It takes a skilled team of investigators and experts to identify critical information.
Railroad companies need to do more to prevent these tragic collisions that kill. Unfortunately, some railroad companies attempt to cover up their role in causing these tragedies rather than implement safety improvements to prevent them.
In October, Burlington Northern Santa Fe (BNSF) railroad was hit with a $4 million penalty — on top of a $21.6 million jury verdict — because of its "staggering" pattern of misconduct that included destroying evidence in an attempted cover-up of its role in the deaths of four young people who were killed at one of its railroad crossings.
The Court found that BNSF destroyed some evidence, fabricated other evidence, interfered with the investigation and purposefully lied and advanced misleading facts in order to conceal the truth.
Railroad companies should be held accountable for dangerous railroad crossings that injure and kill. Is there a different set of rules for railroad companies than for everyone else? Railroad companies need to stop putting profits in front safety.
You can learn more about how to protect yourself at railroad crossings by visiting our safety blog or web site.
Learn more and become a fan of Langdon & Emison on Facebook.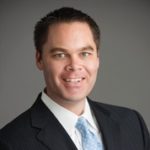 Brett Emison is currently a partner at Langdon & Emison, a firm dedicated to helping injured victims across the country from their primary office near Kansas City. Mainly focusing on catastrophic injury and death cases as well as complex mass tort and dangerous drug cases, Mr. Emison often deals with automotive defects, automobile crashes, railroad crossing accidents (train accidents), trucking accidents, dangerous and defective drugs, defective medical devices.