Two West Virginia men were killed Saturday when a train slammed into their pick up at an unmarked private railway crossing. Unfortunately this is not an isolated incident, and when these types of train accidents do occur, their impact on families is devastating.
In this case, the impact of the train sheared the truck in two, leaving the bed behind and dragging the cab with its passengers nearly a mile. "A locomotive, as we've got here, takes approximately one mile to stop if it would hit a vehicle," said Prichard, W.V., Volunteer Fire Department Deputy Chief Mark Neuman.
Firefighters say one of the most unsettling parts of the accident is where it happened — a private railroad crossing with no signals, lights or warning signs. "The ones that aren't marked are the most dangerous and we could see today this was a dangerous situation," said Neuman.
In 2010, there were 273 collisions killing 36 people at railway crossings on private roads alone, according to the latest statistics from the Federal Railroad Administration (FRA). The Endicott's pick up was struck by a Norfolk Southern train pulling 110 coal cars. Of fifty railroads noted by the FRA, Norfolk Southern had the highest number of collisions in 2010.
West Virginia ranked 14th in number of collisions at private railway crossings. According to FRA statistics, the four states with the most collisions at private crossings are: Texas, Illinois, Louisiana and California.
This tragic situation is needlessly played out all too often at unmarked crossings on private roads. A similar family tragedy took place in Tipton, MO, when two individuals were killed by a Union Pacific train as they turned off of Highway 50 to enter the MFA facility. A similar crash occurred in Weatherford, Texas when a young man was killed at a private railroad crossing. In both crashes, the railroad failed to adequately maintain the approaches to the crossing, unmaintained signage at the crossing, and a failure to install a whistle post to alert drivers of an approaching train. Both crossings suffered from improper and inadequate sight lines that obscured an approaching train until drivers were already on top of the railroad tracks.
Every railroad crossing can prove dangerous. but, ultimately, it is the railroad company's responsibility for maintaining a safe crossing, even though it is on a private crossing.
[More information on Railroad Crossing Accidents and Train Safety]
(c) Copyright 2010 Brett A. Emison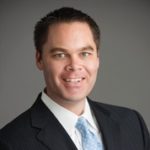 Brett Emison is currently a partner at Langdon & Emison, a firm dedicated to helping injured victims across the country from their primary office near Kansas City. Mainly focusing on catastrophic injury and death cases as well as complex mass tort and dangerous drug cases, Mr. Emison often deals with automotive defects, automobile crashes, railroad crossing accidents (train accidents), trucking accidents, dangerous and defective drugs, defective medical devices.