Last week, I commented on a an article from The Buffalo News, whose investigation found that many pilots at smaller regional airlines are dangerously undertrained. This post has generated a spirited debate in the comments section of the post (and I appreciate everyone's comments).
Just days ago, Bloomberg Business Week article found that safety issues at regional airlines have been confirmed by a number of pilot complaints to the FAA.
The commuting and living conditions, the pilot fatigue, the minimal training and the use of faulty aircraft are posing a danger for millions of Americans.
Dec. 30 (Bloomberg) — On the evening of Dec. 10, 2007, pilot Kenny Edwards got the order to fly a Continental Airlines Inc. commuter flight from Tampa, Florida, to West Palm Beach. He told his dispatch supervisor he wouldn't do it.

The plane's collision avoidance system was broken, and a worn seal around the main cabin door made it difficult to maintain air pressurization above 10,000 feet, he told his bosses.

Gulfstream International Airlines Inc., which operated the Continental flight, ordered Edwards to fly the 19-passenger Beechcraft 1900D turboprop plane anyway, Edwards says. He refused. As a result, he was fired.
FAA inspectors found that Gulfstream (not to be confused with aircraft manufacturer Gulfstream Aerospace Corp.) repeatedly violated several federal regulations and ignored warnings from its own employees.
In May 2009, the FAA found that Gulfstream had violated multiple regulations; it proposed a $1.3 million fine. Gulfstream is appealing the penalty, which would be the largest ever for a regional, says FAA spokeswoman Alison Duquette.

FAA inspectors found that Fort Lauderdale-based Gulfstream put planes in the air even after the company's own staff had repeatedly reported malfunctions in the aircraft.

Gulfstream crews documented seven times in a month that one turboprop had faulty landing gear; eventually that plane touched down without wheels under its nose, on its belly. Gulfstream also scheduled crew members to work more hours than allowed, according to the FAA.
The company pilot confirmed that this regional airline was cutting corners in order to cut costs:
"They were trying to force pilots to fly airplanes that weren't in any condition to fly,'" Edwards says. "They did everything to cut costs, and they seemed to be crossing a line to where it was not safe."

Edwards's concerns resonate across the U.S. for millions of people who fly regional airlines every year for business and pleasure. Companies like Gulfstream run the fleets that Delta Air Lines Inc., UAL Corp.'s United Airlines, Continental and most other majors use for commuter flights.
There are several issues affecting safety at smaller regional airlines. The first item — as discussed previously — is crew training. Several Gulfstream-trained pilots have been involved in fatal crashes in recent years.
Continental Flight 3407, operated by Colgan Air Inc., smashed in icy weather on Feb. 12, 2009, outside of Buffalo, New York, killing all 49 people on board and one person on the ground.

The plane's captain had been trained by Gulfstream, which also has an aviation school known as Gulfstream Academy. The pilot and his first officer may have erred in responding to a stall warning by pulling up the nose of the plane rather than pointing it down to increase speed, the National Transportation Safety Board found.

Gulfstream also trained the co-pilot on the last fatal commercial airline flight before the Continental crash. That involved a Delta commuter plane, operated by Comair Inc., which used the wrong runway in Lexington, Kentucky, in August 2006, killing 49 people.

Gulfstream also previously employed the two pilots who crashed a Pinnacle Airlines Inc. plane with no passengers after deciding to fly at their jet's maximum altitude to have fun, the NTSB found. They crashed and died in Jefferson City, Missouri, in October 2004. The first officer attended Gulfstream Academy, according to the NTSB.
Small airlines like Gulfstream guarantee cockpit time to new recruits.
"We offer the fastest possible transition to the 'Right Seat' of a commercial airliner," Gulfstream says.

For $32,699, students get 522 hours of training — including 250 hours as a first officer for Gulfstream International Airlines. That means student pilots are paying Gulfstream for the privilege of flying as first officers.

"Gulfstream is selling the job," says Charlie Preusser, a regional airline pilot who flew for Manassas, Virginia-based Colgan Air. "When you've got a guy fronting the cash, there's a lot of pressure on the company to keep him onboard no matter how bad he is."
I don't know about you, but I don't want be flown by the pilot who got there the "fastest". I want to be flow by the pilot with the most thorough training. Very few passengers in the back of the airplane understand or realize that the aircraft may be in command of someone who is essentially a student pilot.
Regional companies handled more than 158 million passengers in 2008, according to the Washington-based Regional Airline Association. Regional flights usually bear the names of their major airline partners.

That leaves many passengers unaware that the planes they fly on — and the pilots who command them — may not match the safety standards of the airline whose name they see on their tickets, Begich says.

The last five fatal crashes of commercial passenger carriers in the U.S. involved planes operated by regional airlines, according to the NTSB.

Major airlines contract out to regionals to lower their expenses by getting around union agreements, says Captain Paul Rice, first vice president of the Air Line Pilots Association, the world's largest pilot union, with about 53,000 members.

"The way the industry is structured is that management will go out and find a new airline and start siphoning off the business to whoever will fly for cheaper," says Rice, 52, a pilot at United for 23 years.

"The American public is only just starting to wake up to that," Rice says. "What they are buying is the lowest-cost operation that's available."
Another safety factor for regional pilots is fatigue. Many regional airline pilots cannot afford to live near the airports at which they are based. These pilots are forced to commute to for their jobs.
Pilots endure the low pay for the promise of six-figure salaries at the major airlines, says Darby, who has testified in civil cases for both defendants and plaintiffs as an expert on pilot hiring and compensation.

Pilots for regionals frequently commute across the U.S. for flights because they can't afford to live near the airports where they're based, Darby says.

Before operating a plane, they often sleep in crew lounges or at so-called crash pads, temporary apartments where as many as six pilots share a bedroom. Former Colgan pilot Preusser lived full time in a crash pad in Albany, New York, in 2007.

He says he slept on an air mattress and shared a room with three or four people. One pilot slept in a walk-in closet, he says. Many regional pilots can't afford meals and keep track of which hotels offer free continental breakfasts, Preusser says.

Preusser says he remembers falling asleep in the cockpit while piloting a 50-seat Embraer RJ145. He had been on standby and was assigned at the last minute to fly a 7 p.m. flight from Dallas to Cincinnati.

The next day, he started at 5 a.m. and flew three more flights. On the final trip that day, he dozed off for a few seconds.

"That adds up to: Let's just play Russian roulette with air traffic safety," Preusser says. "In the pilot world, being aware of your environment and what the airplane is doing is absolutely requisite. You're not fully conscious or even conscious at all and then you snap to, and it's very scary."

John Nance, a retired Air Force pilot who also flew for Alaska Airlines and has about 40 years of flying experience, says airlines are closing their eyes to issues of training, pay and living conditions among regional pilots.

"This business of see no evil, hear no evil doesn't cut it," says Nance, who's testified for both plaintiffs and defendants in civil cases as an expert on air safety. "It is totally unacceptable legally, morally, ethically for any airline leadership to pretend they don't know what they know."
Regional airline safety is also compromised by shoddy maintenance and broken aircraft parts.
Dan Brisco, a licensed pilot who spent 18 months as the lead mechanic at Gulfstream's Tampa base until the end of 2007, says Gulfstream Airlines is more concerned with cutting expenses than in focusing on safety.

Brisco says Gulfstream routinely flew passengers on planes with broken parts, including wheels and landing gear.

"They push the airplanes out in whatever condition they're in," says Brisco, 51, who has more than 20 years of experience as an airline mechanic. "Unless they physically stop running, they're not going to get any maintenance."

Brisco says he left Gulfstream in 2007 after he repeatedly complained to his supervisor that the company's operations were unsafe. He has since spoken with the FAA.

Gulfstream spokesman Bruce Hicks says Brisco never complained about safety issues.
Gulfstream even used cheaper automotive parts on its aircraft that were not FAA approved. If a part breaks on your vehicle, you can pull over to the side of the road. What happens if that automotive part fails at 30,000 feet?
When the FAA announced its proposed $1.3 million fine of Gulfstream in May 2009, the agency said the airline had installed unapproved air-conditioner compressors in its planes between September 2006 and May 2008.

Gulfstream has 23 Beechcraft 1900D turboprops, according to a Nov. 16, 2009, regulatory filing. Gulfstream bought automotive air-conditioner parts for its aircraft and modified them to use in planes, an FAA inspector found.

Such equipment isn't certified for use on aircraft, the inspector wrote. Brisco says the danger of using non-FAA certified parts is that they could explode because they may not be able to withstand extreme temperature and air pressure changes.

FAA inspectors found that crews had repeatedly reported several malfunctioning parts on airplanes, including vapor cycle systems.
Low pay at regional airlines affects both pilot morale and safety.
Many regional pilots say that affording a place to live is often harder than flying. Low pay coupled with airlines that regularly open and close bases have made the commuting of hundreds of miles to work the norm, says pilot Mark Segaloff, who lives in Austin, Texas.

His flight assignments are based out of Newark, New Jersey.

"I didn't really know how difficult it would be," he says. His initial pilot salary was $22,000 a year, so he worked a side job as a waiter at a TGI Friday's restaurant in Albany, New York.

Segaloff, 26, is now a captain and head of the Colgan pilots union. To cope with the commute, many pilots stay in crash pads near airports.

The Web site www.crashpads.com has a database with 350 listings, says Steve Botkin, president of Flight Crew Services, who started the site in 1997. Crash pads provide better sleeping conditions than crew lounges, says Botkin, whose site has had 10,000 members.

Mark Yakopovich, a flight attendant for Republic Airways Holdings Inc., says he decided to run his own crash pad near LaGuardia Airport in the borough of Queens, New York, eight years ago after staying at unlocked apartments that sometimes didn't even have beds.
Despite all of these horrific conditions that endanger thousands of passengers every day, the federal government, FAA, and industry groups have done virtually nothing to improve safety at these smaller regional airlines.
The FAA and federal government have failed to ensure that regional airlines are as safe as their major partners, says Begich, whose father died in a 1972 charter plane crash.

In the 10 months since the fatal crash in upstate New York, the U.S. Senate held six hearings on aviation safety and two more on the reauthorization of the FAA. So far, it has taken no action.

The FAA said in mid-2009 that it would introduce new regulations regarding pilot flight hours by Dec. 31. Now, it's saying the rules will change in 2010.

Former Gulfstream pilot Edwards says government delays in enforcing and improving safety rules put the public at risk.

"The only thing that I think would really change the situation, as much as I hate to say this, is more accidents," he says.

Until the FAA steps up, passengers traveling on commuter flights will be left wondering whether buying a cheaper ticket will continue to mean bargaining away their safety.
As I have said before, I am fortunate to know several pilots. I know and have flown with pilots with their own small plane, flight instructors, directors of the aviation program at a major university, charter pilots and major airline pilots. Each of these pilots received high levels of training far exceeding the minimal standards described in the Bloomberg article or the Buffalo News article.
I have also said before, but it bears repeating, I am not a pilot nor do I have any stake — other than that as a frequent passenger on regional airlines — in this safety debate. I did not make up or conjure any of the statistics or reports that appear here. These reports came from investigative journalist from Business Week and the Buffalo News. That said, I have heard corroborating reports from many pilot friends over the years.
All airlines — regional, national, international — need to make sure that those charged with delivering hundreds of passengers from city to city receive the highest and best training possible. One little mistake can have disastrous consequences.
Learn more and become a fan of Langdon & Emison on Facebook.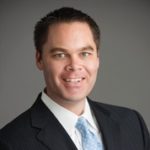 Brett Emison is currently a partner at Langdon & Emison, a firm dedicated to helping injured victims across the country from their primary office near Kansas City. Mainly focusing on catastrophic injury and death cases as well as complex mass tort and dangerous drug cases, Mr. Emison often deals with automotive defects, automobile crashes, railroad crossing accidents (train accidents), trucking accidents, dangerous and defective drugs, defective medical devices.