The Minneapolis Star-Tribune is reporting that Burlington Northern Santa Fe (BNSF) railroad now claims that human life is not worth $6 million.
Did an Anoka County court overestimate the value of four young people's lives lost in a 2003 car-train crash when a jury awarded the surviving families $6 million apiece?

Two months after a Washington County judge chastised Burlington Northern Santa Fe for a "staggering" pattern of misconduct aimed at covering up its role in the deaths of the four people in the collision at an Anoka crossing, the railroad filed four notices of appeal — one for each victim's family. The notices, filed with the Minnesota Court of Appeals, questioned the court's $21.6 million award to the families last year and an additional $4 million in sanctions awarded to the families and their attorneys by Judge Ellen Maas in October.

"It's unprecedented," Tim Thornton, the Minneapolis attorney handling the railroad's appeal, said Thursday of the near $6 million apiece awarded to the families of Bridgette Shannon, 17, of Ramsey; Corey Chase, 20, of Coon Rapids; Brian Frazier, 20, of Ham Lake, and Harry Rhoades Jr., 20, of Blaine. That $21.6 million — which came after the jury placed 90 percent of the blame for the crash on Burlington Northern — was among the highest jury awards ever in Minnesota.

"There's not a verdict that comes close to this for young adults and minors," said Thornton, who did not represent Burlington Northern in court during last year's jury trial.
Really? What value, then, would the railroad put on human life. These were sons and daughters; brothers and sisters. Young men and women in the prime of their live. These are young men and women that did not get to say goodbye to their parents and siblings. These are children that will not be there later for their aging parents or provide grandchildren to carry on the family name. These were real, living, breathing, caring, loved people.
Many of the comments to the Star-Tribune article are outright disturbing in their support for the railroad.
How have so many people been brainwashed to side with a company that engaged in a "staggering" cover up of its responsibility for these deaths by destroying some evidence, fabricating other evidence, purposefully lying to investigators and the Court and advancing misleading facts in order to conceal the truth??
What would cause God-fearing, decent people — those you go to church with; those you work with; those you eat dinner with — to take the side of a massive company that lied, cheated and stole in order cover up their role in the killing of four young people?
One word: money.
Is that what we've come to? Are we so brainwashed that "these kinds of lawsuits" will lead to "soaring insurance premiums" that we are willing to let this giant railroad company off of the hook for lying and covering up the killing of four young people just so we can save a couple of bucks on our insurance premiums?
Are we really blaming the parents of these kids for bring the suit in the first place?
Thankfully, there are some commenters that "get it" and I applaud them for making their voices heard. It's time the public stands up to corporate greed. It's time we start holding companies accountable for putting profit in front of safety.
Money is not more valuable than people.
I applaud commenters like theses:
In the end, the families would take 0 if they could have their children back

The high amount seems fair given how much BNSF covered up during this case!

posted by mattaudio

too bad

Maybe had BSNF systematically lied, destroyed evidence the award may not have been so large. This isnt about money. This is about responsibility for the actions of your company and its employees.

posted by notheocrat12

pay up!!!!

21.6 million is a drop in the bucket for a major railroad, but this is how they operate!! They just wanna stuff their pockets! Pay the judgement, quit prolonging these families pain & move on!

posted by five4fightin

They just don't get it

BNSF has acted shamefully since the beginning. This development is no surprise. The court proved that BNSF erased and doctored "black box" data in the hopes of staving off blame. I hope the appellate court really throws the book at them. Maybe they could double the award to each family? Economic pain is the only thing a behemoth like BNSF understands.

posted by killermebe

The railroad is absolutely right…

They shouldn't be paying $6 million each, it should be closer to $60 million…and maybe some criminal indictments to boot.

posted by Terrawolf

What if it were their kids?

I wonder if they would stand up and say "you know what, thanks for the cash, but my daughter wasn't really worth $6 million. I will only take $2 million, because, based on my calculations, that's all my daughter is worth." I highly doubt it. The railroad is lucky it wasn't my kid, I would take no money (for it would be meaningless). I would seek retribution. It has a way of making things more right.

posted by edmucklinski
It's time we all start standing up against corporations that put more value on the bottom line than they do on people. We should not give up our constitutional rights to protect ourselves from some imaginary bogeyman.
We make the world safer when we stand up for our rights and hold companies like this accountable.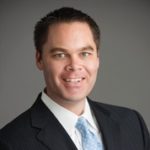 Brett Emison is currently a partner at Langdon & Emison, a firm dedicated to helping injured victims across the country from their primary office near Kansas City. Mainly focusing on catastrophic injury and death cases as well as complex mass tort and dangerous drug cases, Mr. Emison often deals with automotive defects, automobile crashes, railroad crossing accidents (train accidents), trucking accidents, dangerous and defective drugs, defective medical devices.