Several sources have reported a small plane crash in Belleville, Illinois near St. Louis. Sources include the St. Louis Business Journal, The Washington Post, CNN, KSDK Channel 5, and Fox 2.
Reports have the airplane involved identified as either a Piper (PA-46) Malibu. According to the St. Louis Business Journal, one of the men killed in the crash was a Commerce Bank executive. The single-engine plane crashed into a home in the Aero Estates subdivision near Belleville, Illinois around 6:30 p.m. on Sunday.
From Fox 2 News:
BELLEVILLE, IL (KPLR11.com) – Investigators from the National Transportation Safety Board are back on the scene of a plane crash at the Aero Estate Subdivision east of Belleville. The Piper Meridian went down around 6:30 Sunday evening, although a cause has not yet been determined.

***

Sources close to the investigation said it was a single engine PA 46 that crashed. It had filed a flight plan with the FAA and its destination was Parks Airport in Cahokia. Sources say the plane had made two prior attempts to land at the airport.

***

"It would be speculation at this time. We don't know why this plane went down or why it went down where it went down," said Render.

Neighbors described hearing a high-pitched sound, then feeling their homes shake as they heard a loud explosion and saw a ball of fire.
Our thoughts and prayers go out to all of the families involved in this tragedy. Unfortunately, this is only the most recent of several small aircraft crashes in the past few weeks.
Just last week, three people were killed when a Cessna 310 crashed into a California neighborhood.
Also last week, Thomas J. Stewart, chairman and CEO of the nation's largest food service distributor, Services Group of America, was among those killed in a helicopter crash near Phoenix, Arizona.
Five people were killed when a Cessna Skymaster 337 crashed on its approach to Monmouth Executive Airport in New Jersey.
There have been several Piper Malibu crashes over the past five years. (You can learn more at the NTSB web site.) Some specific examples:
February 4, 2009: There was a non-fatal Piper PA-46 crash at the Aspen-Pitkin County Airport. The plane went off the runway on landing. The pilot reported the plane had seven previous events of the airplane pulling to the left during landing.
November 22, 2008: A Piper PA-46 crashed, killing three people on board. Witnesses reported that the airplane appeared to be making a normal approach for landing when it suddenly rolled to the left, descended and impacted the terrain about one-half mile from the runway.
October 26, 2007: A Piper PA-46 sustained engine failure while in cruise flight at 21,000 feet and crashed near Fairmont, British Columbia, Canada and killing all three on board.
September 13, 2007: A Piper PA-32R crashed in thunderstorms near Whitfield, Alabama killing one.
August 6, 2007: A Piper PA-46 crashed in Sitka, Alaska during a landing approach. Witnesses saw the plane descending in a wings level, 30-45 degree nose down attitude from the base of clouds, pitch up slightly and then collide with several trees and an unoccupied house.
June 28, 2007: A Piper PA-46 crashed in icy conditions near Wellsville, Missouri, killing three people.
January 16, 2007: A Piper PA-46 crashed on landing due to the inadequate design of the engine mount, which caused an uncommanded left turn during the landing roll.
October 18, 2006: A Piper PA-46 crashed while taking aerial photographs of a MiG 21 jet. The Piper crashed after its T-tail upper section vertical stabilizer separated from the aircraft. Five people were killed.
March 15, 2005. A Piper PA-46 also crashed during the landing roll after suffering a loss of control.
It is still too early to tell what caused this Piper PA-46 light airplane to crash. Plane manufacturers need to do everything possible to ensure that their aircraft are safe and free from defects.
Learn more at our safety blog and become a fan of Langdon & Emison on Facebook.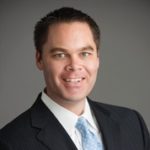 Brett Emison is currently a partner at Langdon & Emison, a firm dedicated to helping injured victims across the country from their primary office near Kansas City. Mainly focusing on catastrophic injury and death cases as well as complex mass tort and dangerous drug cases, Mr. Emison often deals with automotive defects, automobile crashes, railroad crossing accidents (train accidents), trucking accidents, dangerous and defective drugs, defective medical devices.