Several news sources, including The Kansas City Star, NBC KY3, and OzarksFirst.com have reported that Kristy Willis was killed and her daughter, Kelsey, was injured when their pickup truck was struck by a train in Diggins, Missouri in Webster County.
Diggins, Mo. — A tragic accident between a pickup and a train at a Webster County railroad crossing late Friday afternoon. 33 year old Kristy Willis, who was driving the pick-up, died at the scene, and her eight year old daughter, Kelsey Turner was seriously hurt. Turner was airlifted to St. John's in Springfield. The accident happened around 4:00 Friday afternoon just after Turner and two other kids got off the school bus.

***

Willis was headed to her home on Greenbriar drive. There are only four homes past the private railroad crossing, and Nan Caldwell's is one of them. "Sometimes they come by a couple times an hour," says Caldwell.

She knows the crossing, which only has a stop sign and a railroad crossing sign, no crossing bars or lights, is dangerous. "You can't always hear the train. They don't always blow the whistle, because it almost happened to me, and thank God I stopped and saw it because it was right on me," says Caldwell.
Our thoughts and prayers go out to this young family and their community. Any loss of life from preventable tragedies is unacceptable.
The Burlington Northern Santa Fe (BNSF) engineer claims that he blew the whistle and tried to stop, but that part of his story is disputed one of the pickup truck passengers.
"It's a tragedy," he says. "From what my daughter told me, they pulled up on the tracks and nobody had even seen the train. The train didn't even blow a whistle, didn't blow a horn or nothing."
According to emergency responders at the scene, the BNSF engineer agreed that Kristy Willis never saw the locomotive before it struck her vehicle.
"He just didn't think they seen them, and they just didn't have time to stop," says Captain James Merritt with the Southern Webster County Fire Protection District. The train was moving at about 50 miles an hour. It struck the front driver's side of the pickup, killing Willis.
Again, our prayers go out to the Willis family, their neighbors and their community. Tragedies like this don't have to happen if the railroad company takes proper precautions. There have been far too many train-vehicle crashes in recent weeks. There were at least two railroad crossing crashes in Missouri — one in Campbell, Missouri and one in Marshall, Missouri — just in November.
In fact, Missouri was one of the top 10 deadliest states or railroad crossing accidents in 2008.
In addition, Burlington Northern Santa Fe (BNSF) has been under heated scrutiny in recent months. In October, BNSF was hit with a $4 million penalty — on top of a $21.6 million jury verdict — because of its "staggering" pattern of misconduct that included destroying evidence in an attempted cover-up of its role in the deaths of four young people who were killed at one of its railroad crossings.
The Court found that BNSF destroyed some evidence, fabricated other evidence, interfered with the investigation and purposefully lied and advanced misleading facts in order to conceal the truth.
BNSF's conduct in the Minnesota case was despicable. Its conduct in Missouri may not be much better. Reports indicate that BNSF did not properly maintain or guard the crossing and that their engineers did not always sound the train's horn at the crossing as federal regulations require.
Railroad crossing collisions can have any number of causes. Some of these causes include:
Failure to install proper warnings, such as lights, alarms (crossing bells) or a functioning crossing gate
Defective warnings — inoperable lights, bells or gates
Improper sight lines that prevent a vehicle's driver from seeing an oncoming train until it is too late
Failure to properly maintain the crossing — such as allowing overgrown trees, vegetation and other foliage to obstruct or hide an oncoming train
Improperly parking a train at or near a crossing — this not only hides an oncoming train from view, but gives motorists a false sense of safety in seeing a parked train at the crossing
Failure to sound the train's horn or whistle at or near the crossing
Other negligence that may appear on the train's data recorder or video recorder
Railroad companies should be held accountable for dangers railroad crossings that kill. Is there a different set of rules for railroad companies than for everyone else? If a railroad has a dangerous crossing where large trains speed through, shouldn't they warn approaching motorists? Why did the railroad never put up a proper warning device?
You can learn more about how to protect yourself at railroad crossings by visiting our railroad safety blog or web site.
Learn more and become a fan of Langdon & Emison on Facebook.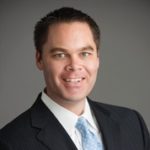 Brett Emison is currently a partner at Langdon & Emison, a firm dedicated to helping injured victims across the country from their primary office near Kansas City. Mainly focusing on catastrophic injury and death cases as well as complex mass tort and dangerous drug cases, Mr. Emison often deals with automotive defects, automobile crashes, railroad crossing accidents (train accidents), trucking accidents, dangerous and defective drugs, defective medical devices.