Medical helicopters around the country save lives every day. However, there have been a substantial number of medical helicopter crashes. The most recent crash, in Mosby, Missouri, killed four and again raises questions about the safety of these helicopters.
Eurocopter helicopters – including the AS350 and EC135 models – account for many of these tragic crashes. The six-seat Eurocopter EC135 has a history of mid-air malfunctions and a lack of critical safety features. In 2007, the FAA issued an Emergency Airworthiness Directive for all Eurocopter Model EC135 helicopters. The European Safety Agency (EASA) notified the FAA that an unsafe condition may exist on Eurocopter EC135 and EC635 helicopters involving the failure of a tail rotor control rod. Failure of the rod would cause subsequent loss of control of the helicopter.
In October 2010, the National Transportation Safety Board (NTSB) issued a Safety Recommendation regarding a design defect on the Eurocopter AS350 (Rec# A-10-129 and -130), which could cause an inadvertent loss of engine power or engine overspeed. A critical control device is located where it can be inadvertently moved by either the pilot or a passenger resulting in a crash.
Medical helicopters are critical safety devices that are the last best hope for many who are critically injured in rural or hard-to-access areas. The pilots, EMTs, paramedics, nurses and doctors who operate on these helicopters are among the bravest among us. We owe it to the flight crews and the patients to ensure these aircraft are free of defects and have critical safety devices.
Christopher Maag of Popular Mechanics agrees and advocates for better medical helicopter safety in his article Medical Helicopters Need Better Safety Standards – Now.
Helicopter ambulances have crashed 149 times since 1998, killing 140 people and seriously injuring dozens more. And industry created to save lives actually has the highest rate of fatal accidents in all of commercial aviation. In fact, working on board a medical helicopter is the most dangerous profession in America, with a higher risk of death than fishermen, steel workers or loggers.
It is too early to know what caused the most recent helicopter crash is Mosby, Mo, though according to CBS News, a witness reported that he "heard [the helicopter] fly over head and it did not sound good." The witness compared the engine noise to a car misfiring.
The National Transportation Safety Board (NTSB) has reported a number of AS350 helicopter crashes in past two years:
July 22, 2010 – Eurocopter AS 350 B2 medical helicopter crashed near Kingfisher, Oklahoma killing two and injuring another.
March 25, 2010 – Eurocopter AS 350 B3 medical helicopter crashed near Brownsville, TN killing three on board.
February 14, 2010 – Eurocopter EC 135 T1 crashed near Cave Creek, AZ killing five on board.
February 5, 2010: Eurocopter AS 350 B2 medical helicopter crashed near El Paso, Texas, killing three.
November 14, 2009: Eurocopter AS 350 BA medical helicopter crashed near Doyle, California, killing three people. Witnesses reported seeing the helicopter flying straight and level and then suddenly descend vertically at a rapid rate. Witnesses lost sight of the aircraft and then observed a fireball.
October 1, 2009: Eurocopter AS 350 B3 crashed near Cusco, Peru killing all three on board.
October 29, 2009: Eurocopter AS 350 B2 crash killed two and injured one when the engine lost power while descending near Loreto, Peru.
Because of the high number of medical helicopter crashes, the FAA in 2009 finally announced it would issue rules for the medical helicopter industry. According to Popular Mechanics, the first rule should require all air ambulances to be equipped with night vision goggles. Popular Mechanics' recommended rules:
Night vision goggles for air ambulance pilots
Terrain Awareness Systems (mandatory on airliners)
Flight data recorders
FAA should "get serious about the weather" by building more weather stations to track low-altitude storm systems and requiring air ambulance operators to have a flight control center where qualified dispatchers help pilots decide if it is safe to fly.
Read More:
[More on Helicopter Safety]
(c) Copyright 2011 Brett A. Emison
PS: The last time I wrote about helicopter safety, there was a spirited conversation generated over at http://justhelicopters.com. Should this post similarly spark a similar interest, I encourage thoughtful and civil comments here.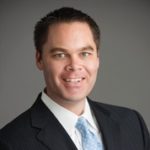 Brett Emison is currently a partner at Langdon & Emison, a firm dedicated to helping injured victims across the country from their primary office near Kansas City. Mainly focusing on catastrophic injury and death cases as well as complex mass tort and dangerous drug cases, Mr. Emison often deals with automotive defects, automobile crashes, railroad crossing accidents (train accidents), trucking accidents, dangerous and defective drugs, defective medical devices.