Several news outlets, including CNN, Fox News, and several local television stations have reported that a Eurocopter AS350 medical helicopter crashed between Jackson, Tennessee and Brownsville, Tennessee. Three people were initially reported on board the helicopter when it crashed. All three were killed.
There have been several crashes of Eurocopter AS350 helicopters in recent years.
More video:
In February, Thomas J. Stewart, chairman and CEO of Services Group of America, was killed when a Eurocopter EC135 crashed near Phoenix.
Records from the National Transportation Safety Board ("NTSB") show there have been several Eurocopter AS350 crashes in recent years:
February 5, 2010: Three died when an AS350 medical helicopter crashed near El Paso, Texas.
November 14, 2009: Three people died when an AS350 medical helicopter crashed near Doyle, California. Witnesses reported seeing the helicopter flying straight and level and then suddenly descend vertically at a rapid rate. Witnesses lost sight of the aircraft and then observed a fireball.
October 29, 2009: An AS350 crash killed two and injured one when the engine lost power while descending near Loreto, Peru.
October 1, 2009: An AS350 crashed near Cusco, Peru killing all three on board.
February 5, 2009: An AS350 medical helicopter crashed near South Padre Island, Texas killing three on board.
Just last year the Wall Street Journal reported on a study that found emergency medical helicopter pilots had the most dangerous job in the United States. Many hospitals use the Eurocopter EC135 as an emergency medical helicopter. The FAA spokesman told the Wall Street Journal that only 40% of US helicopters had been voluntarily outfitted with collision-avoidance systems and only about 11% have data recorders.
What other critical safety devices are missing from these helicopters? Why doesn't the industry do more to protect the users of its aircraft? Is the company putting profits ahead of safety and ahead of lives?
Learn more at our safety blog and become a fan of Langdon & Emison on Facebook.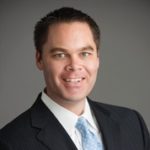 Brett Emison is currently a partner at Langdon & Emison, a firm dedicated to helping injured victims across the country from their primary office near Kansas City. Mainly focusing on catastrophic injury and death cases as well as complex mass tort and dangerous drug cases, Mr. Emison often deals with automotive defects, automobile crashes, railroad crossing accidents (train accidents), trucking accidents, dangerous and defective drugs, defective medical devices.