Lawmakers are working to change a federal law that could limit the amount of damages paid to crash victims who were injured in a Metrolink train crash near Chatsworth in September 2008. Twenty-five people were killed and more than 100 were injured in the commuter train crash. The Metrolink train crashed head-on into a Union Pacific freight train when the Metrolink engineer ran a red light while sending text messages on his cell phone. Despite the gross negligence and clear liability, the Amtrak Reform and Accountability Act of 1997 limits liability to train crash victims at $200 million per incident.
According to a report by Michael Collins at the Ventura County Star, a bipartisan group of lawmakers [including Rep. Elton Gallegly (R-Simi Valley, CA), Sen. Diane Feinstein (D-CA) and Sen. Barbara Boxer (D-CA)] are calling on Congress to raise or eliminate the damages cap after victims said $200 million would not come close to paying medical bills stemming from the train crash. Attorneys defending Metrolink and Connex Railroad have filed court documents asserting their intention to accept the maximum $200 million in liability as part of a potential settlement.
This tragic crash reveals the dangers of arbitrary damage caps without linking the damages to the value of of the life, the nature of the injuries, or the conduct of the negligent actor. Damage caps such as this do nothing but protect a railroad and an engineer whose conduct killed 25 people and injured more than 100 more. Why do we permit our tax dollars to subsidize negligent conduct that kills and injures hundreds of people? Why do these railroads need federal bailouts for killing and injuring innocent people?
Damage caps also have the effect of closing the doors of the courthouse to thousands of people. In my home state, Missouri, we now have arbitrary caps on medical malpractice awards. Missouri House Bill 393 (2005) lowered the previous inflation-adjusted cap on non-economic damages to a level of $350,000 with no adjustment for inflation (meaning the cap is effectively lowered each year in "real" dollar value).
Missouri's medical malpractice cap effectively means that children, the elderly, stay-at-home-parents and others who do not work (i.e., those with little economic value in the eyes of the legislature) are limited to a maximum award of $350,000 regardless of the egregiousness of the conduct of the defendant. A hypothetical doctor could be drunk and on drugs and kill someone during surgery and it would not affect the level of this arbitrary cap.
Litigation expenses (including medical expert witnesses, etc.) combined with this arbitrary cap means that the courthouse door is effectively closed for these victims, even in cases of clear liability and egregious conduct. Caps on damages do nothing but protect (and incentivize) negligent conduct at the expense of innocent victims and taxpayers.
Update [10:10 a.m. (CDT):
Peggy Peck at Medpage Today reported today that tort reform changes that would reduce medical malpractic premiums by 10% would only reduce the nation's total medical costs by 0.120% to 0.134%. So, restricting (or in certain cases, giving up completely) your constitutional right to a trial and determination of damages by a jury yields a net savings of between 1.2 to 1.34 cents per $1,000 of health care costs. Conclusion: "Taken together, the papers suggest that promoting tort reform as a means to control health care costs is a straw man, and their conclusions run contrary to the figures cited by supporters of tort reform."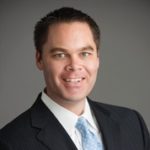 Brett Emison is currently a partner at Langdon & Emison, a firm dedicated to helping injured victims across the country from their primary office near Kansas City. Mainly focusing on catastrophic injury and death cases as well as complex mass tort and dangerous drug cases, Mr. Emison often deals with automotive defects, automobile crashes, railroad crossing accidents (train accidents), trucking accidents, dangerous and defective drugs, defective medical devices.