I have written before on the perils of "tort reform" including the injustice of arbitrary damage caps instituted by politicians currying favors rather than by jury's who actually hear evidence. The 7th Amendment is of paramount importance to our freedom and liberty, yet comes under attack nearly constantly.
Yet few have written publicly about the deeply troubling impact of arbitrary damage caps on the judges that must enforce them. Judge Peter D. Lichtman, knowing the arbitrary damage cap would not provide enough for the 24 dead and more than 100 injured in the LA Metrolink train crash, described his impossible choices in an order last week.
"Impossible decisions had to be made. What was given to one victim had to be taken from another. Essentially, a 'Sophie's Choice' had to be made on a daily basis. One "Sophie's Choice' is enough for a lifetime, but over 120 of them defies description."
Judge Lichtman said he would have reimbursed victims $64 million more than the $200 million arbitrary cap under federal law. As it stands, "[t]here is not enough money to compensate the victims for future medical care and past pain and suffering."
The Metrolink train operator caused this crash because he was texting instead of paying attention and crashed head on into a Union Pacific freight train. If the negligent train operator and railroad are protected (bailed out) by the arbitrary damage cap, who pays for the negligent conduct? The unfortunate answer: Either the victims themselves or you and me as tax payers.
The victims may have health insurance or life insurance to cover part of their injuries and damages. However, it is highly unlikely that the victims will have sufficient resources to cover all of the staggering losses. The burden then falls on taxpayers though Medicare, Medicaid and assistance programs.
"It is abundantly clear that the victims, and ultimately the federal, state and local governments, will be left to pay for their damages that have gone uncompensated by those responsible for this tragedy."

– via the Insurance Journal
When "tort reform" bails out irresponsible individuals and corporations, tax payers end up with the bill. Medicare, Social Security, and Medicaid pays for the medical care that should be born by the responsible party. Welfare, food stamps and other government assistance pays for housing, shelter, transportation and other basic needs that should be born by the responsible party. Many victims are left to financial ruin, bankruptcy and poverty because the responsible party avoids responsibility and accountability.
Metrolink and Veolia Entertainment – a French-based company who employed the texting train engineer – have refused to accept responsibility and pay more than the arbitrary federal damage caps.
Mackenzie Souser, whose father Doyle was killed on her 13th birthday, called upon Veolia for full support.

"My dad taught me to accept full responsibility for my conduct," said Mackenzie, now 15…, repeating statements she made to Congress. "They should pay 100 percent."

– via LA Daily News
This foreign company has been given immunity and what amounts to a "negligence bailout" by US taxpayers.
The 7th Amendment is the ultimate lynch pin for all other constitutional rights, which is why constitutional conservatives oppose attacks on 7th Amendment rights through tort reform. Tort reforms like these arbitrary damage caps have the perverse effects of punishing the victims, rewarding the wrongdoers, bloating the federal government and penalizing taxpayers through government funded bailouts for bad conduct.
[More on your 7th Amendment rights]
Read More:
(c) Copyright 2011 Brett A. Emison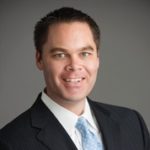 Brett Emison is currently a partner at Langdon & Emison, a firm dedicated to helping injured victims across the country from their primary office near Kansas City. Mainly focusing on catastrophic injury and death cases as well as complex mass tort and dangerous drug cases, Mr. Emison often deals with automotive defects, automobile crashes, railroad crossing accidents (train accidents), trucking accidents, dangerous and defective drugs, defective medical devices.