A Buffalo News investigation found that many pilots at smaller regional airlines are dangerously undertrained… and in some cases, untrained completely.
The Buffalo News found that many regional airline pilots may not have experienced or even practiced critical items, such as mid-air icing on the wings, an emergency water landing, regaining aircraft control after an unexpected roll or spin.
Regional airlines — which operate commuter flights under the names of the big airlines — in particular employ a squadron of rookies hired with just a fraction of the training pilots received decades ago.

The result: During an era of unprecedented safety at the major airlines, when only one person died in an accident tied to pilot mistakes, 64 died in regional airline crashes tied to pilot error between 2004 and 2008.

***

Moreover, regional pilots make far more mistakes than their colleagues at larger airlines. An analysis of five years of federal data found that nearly 28 percent of regional airline accidents and incidents were tied to aviator error — twice the rate of the major airlines.
These statistics may make you think twice before stepping onto that smaller regional aircraft on your way to a larger hub or destination. However, for much of the country, small regional aircraft and rookie pilots are often the only choice in this era of high fuel costs and decreased routes.
What should airline passengers think?

"They should be concerned," said Jeffrey Skiles, co-pilot of the US Airways plane that made an emergency landing on the Hudson River this year.

Many regional pilots "simply do not have the flying skills for the position," Skiles said. "So they have to develop them with paying passengers in the back."
Many passengers never even realize they are traveling on a small regional airline because of code-share agreements in which the small regional planes bear the logos and ticketing of their larger airline partners.
For example, Corporate Airlines ran the American Connection flight that claimed 13 lives in Missouri in 2004 in an accident investigators blamed in part on pilot fatigue and "unprofessional behavior."

And Comair, a Delta subsidiary, operated the plane that crashed in Kentucky in 2006 after the pilots took off from the wrong runway, killing 49.
Many of these rookie regional pilots are dangerously undertrained. One of the problems is that many pilots undergo initial training in the desert southwest and some have never even flown through a cloud before being assigned routes in the hazardous northeast or other severe-weather areas of the country.
Several pilots said they know pilots who did their pre-airline flying in the Southwest — without ever flying in a cloud — and then were hired by a regional carrier flying in the wintry Northeast.

"Wow, wow," a new first officer said to his pilot on a regional airline plane, according to Louis Smith, a veteran pilot who runs FltOps.com, an Alabama-based professional pilot career advisory firm.

"What's wrong?" the pilot asked.

"Clouds, man. I've never flown in actual weather."
Fortunately, changes may be in the works, but are unlikely to actually take effect for some time. The Air Line Pilots Association recently released a white paper concluding that "A complete overhaul of pilot selection and training methods is needed."
While the safety board has been citing training issues for years, the Colgan crash put the issue on the front burner in the aviation industry and in Congress.

Seven months after the February crash, the Air Line Pilots Association, the pilots' union, released a white paper on the state of airline hiring and training. Its conclusion: "A complete overhaul of pilot selection and training methods is needed."

Meanwhile, the families of the Flight 3407 victims pressed Congress for a new requirement that all co-pilots have 1,500 hours of flying experience.

While it's unclear whether Congress will adopt that standard, Flight 3407 is sure to influence the revised training rules the FAA is set to unveil in February.
I am fortunate to know several pilots who have flown everything from Cessna 152s to citation corporate jets to large airliners. Every pilot wants to be safe, but if they are not properly trained there is little they can do.
Airlines need to do more to ensure their pilots are properly trained and properly compensated. I don't know about you, but I want to make sure the man or woman in charge of taking me safely from 30,000 feet down to the ground has the very best training and actually makes more money than the very nice flight attendant serving me a Coke in the back.
True Story: A friend of mine was on a flight with a major regional airline. During the flight, he found out the flight attendant was also a pilot for the airline, but could earn more money serving drinks in the back than by flying the plane in the cockpit.
All airlines — regional, national, international — need to make sure that those charged with delivering hundreds of passengers from city to city receive the highest and best training possible. One little mistake can have disastrous consequences.
Learn more and become a fan of Langdon & Emison on Facebook.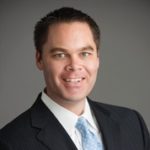 Brett Emison is currently a partner at Langdon & Emison, a firm dedicated to helping injured victims across the country from their primary office near Kansas City. Mainly focusing on catastrophic injury and death cases as well as complex mass tort and dangerous drug cases, Mr. Emison often deals with automotive defects, automobile crashes, railroad crossing accidents (train accidents), trucking accidents, dangerous and defective drugs, defective medical devices.