The Washington Post and Gazette.net have both reported on a railroad crossing accident in which a freight train crashed into a tow truck trying to remove a vehicle that was stuck on the railroad tracks.
According to the reports, the vehicle had become stuck on the railroad crossing and police had called for the tow truck to come and remove the vehicle. As the tow truck driver was hooking up the stuck vehicle, warning lights and gates activated at the crossing, letting him know that a freight train was approaching.
Because of this critical warning, the tow truck driver was able to flee from the tracks before the freight train arrived and destroyed both the tow truck and the stuck vehicle.
What would you do if your vehicle became stuck on the tracks at a railroad crossing? If there was no train coming, many of us would try to remove the vehicle from tracks, as what occurred here.
In fact, the Missouri Drivers Guide instructs motorists to do just that. The Drivers Guide instructs motorists who become stuck on the tracks to get out of the vehicle and check for an oncoming train. If there is no train coming, the Drivers Guide instructs drivers to try and remove their vehicle from the crossing.
But what if you're at a crossing without warning lights and gates to give you an advanced warning of a train approaching. In these situations, drivers are dependent on railroad crew members – the conductor and engineer – to give them advanced warning that the train is approaching and to attempt to slow down or stop the train before the collision.
There are several rules in place that require engineers and conductors to take the safe course and try to avoid collisions in these circumstances. The General Code of Operating Rules (GCOR) has been adopted by nearly every railroad in the United States. Under the GCOR, safety is the most important element in railroad operations.
To put safety first, a train crew must take the safe course in cases of doubt or uncertainty about a potential hazard ahead — including a vehicle stuck on the tracks at a railroad crossing. To do so, the engineer and conductor must be paying attention to what is ahead of them on the tracks and must be keeping a careful lookout for potential hazards ahead.
A freight train can't stop on a dime. It takes distance and time for brake applications – even emergency brake applications – to slow and stop a train. Because of this, GCOR rules require train crew members to communicate with each other about potential hazards with enough time for the engineer to take proper action.
Sometimes, inadequate sight distances do not permit train crews enough time to act. But where conditions permit – where the train crew can see a quarter mile or more – there is often sufficient time for the crew members to either stop or slow the train in an attempt to avoid the collision… so long as the crew members follow Rule 1.1.1 (when in doubt, take the safe course) and Rule 1.1.2 (keep a careful lookout).
Read More:
(c) Copyright 2012 Brett A. Emison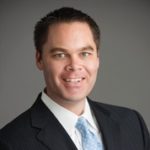 Brett Emison is currently a partner at Langdon & Emison, a firm dedicated to helping injured victims across the country from their primary office near Kansas City. Mainly focusing on catastrophic injury and death cases as well as complex mass tort and dangerous drug cases, Mr. Emison often deals with automotive defects, automobile crashes, railroad crossing accidents (train accidents), trucking accidents, dangerous and defective drugs, defective medical devices.