Future airline pilots will be less experienced, less ethical and in short supply, said a panel of experts at an aviation safety forum as reported by the Associated Press. Following the tragedy of 9/11 and subsequent economic struggles of the airline industry, there have been far more pilots than jobs. However, that trend is reversing as airlines continue to recover and experts say the demand for qualified pilots will out-pace the supply.
From the Associated Press:
While there are more pilots than there are airline jobs today, the reverse is likely to be true as airlines recover from the economic recession and begin hiring again, experts on pilot hiring and screening told the National Transportation Safety Board. The coming shortage may likely fall heaviest on regional airlines, who generally employ less-experienced pilots at lower salaries, they said.

There are about 54,000 pilots working for major airlines, nearly 19,000 regional airline pilots and about 2,500 qualified pilots available for hire in the U.S. today, said aviation consultant Judy Tarver, a former pilot recruiter for American Airlines. She estimated that airlines will need to hire about 42,090 pilots over the next decade, due to retirements and anticipated industry growth.

Panel members said there are far fewer military pilots leaving for jobs with airlines. Fewer college students say they want careers in aviation because they see it as an economic dead end, and airlines are increasingly having to compete with corporations for pilots.

The comments came as the safety board began a three-day forum on how to get more pilots and air traffic controllers to consistently strive for a high-level of professionalism. The impetus for the forum is a series of high-profile incidents over the past year in which the conduct and judgment of pilots and controllers have been called into question, including the crash of a regional airliner near Buffalo, N.Y., that killed 50 people.

The safety board said the crash occurred after the plane stalled because the pilot pulled back, instead of pushing forward, on a key piece of safety equipment. But they also cited a series of errors and unprofessional conduct by the pilot and first officer leading up to the accident.
Previous studies have found that pilots at smaller regional airlines are dangerously under-trained. Many small-airline pilots have never experienced (or even practiced) critical maneuvers, such as mid-air icing on wings, an emergency water landing, or regaining aircraft control after an unexpected roll or spin. Even the Air Line Pilots Association released a white paper concluding that a "complete overhaul of pilot selection and training methods is needed."
I am fortunate to know several pilots who have flown everything from Cessna 152s to citation corporate jets to large airliners. Every pilot wants to be safe, but if they are not properly trained there is little they can do.
Airlines need to do more to ensure their pilots are properly trained and properly compensated. I don't know about you, but I want to make sure the man or woman in charge of taking me safely from 30,000 feet down to the ground has the very best training and actually makes more money than the very nice flight attendant serving me a Diet Coke in the back.
True Story: A friend of mine was on a flight with a major regional airline. During the flight, he found out the flight attendant was also a pilot for the airline, but could earn more money serving drinks in the back than by flying the plane in the cockpit.
All airlines — regional, national, international — need to make sure that those charged with delivering hundreds of passengers from city to city receive the highest and best training possible. One little mistake can have disastrous consequences.
Learn more at our safety blog and become a fan of Langdon & Emison on Facebook.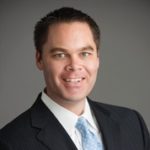 Brett Emison is currently a partner at Langdon & Emison, a firm dedicated to helping injured victims across the country from their primary office near Kansas City. Mainly focusing on catastrophic injury and death cases as well as complex mass tort and dangerous drug cases, Mr. Emison often deals with automotive defects, automobile crashes, railroad crossing accidents (train accidents), trucking accidents, dangerous and defective drugs, defective medical devices.