ABC News recently aired a story in which a passenger was able to video his bus driver took both hands off the while and was driving with his elbow and was reading an e-book reader. Unbelievable!
Have you seen conduct like this while driving?
The National Highway Traffic Safety Administration ("NHTSA") just released a study on Distracted Driving dangers, titled Distracted Driving 2009. Highlights from NHTSA's findings for 2009 include:
5,474 people were killed on US roads and 448,000 injured in auto crashes involving distracted driving
995 fatalities involved reports of cell phone use as a distraction (18% of fatalities in distraction-related crashes)
24,000 distracted driving injuries involved cell phone use
16% of all fatal highway crashes involved reports of distracted driving
20% of all injury crashes involved reports of distracted driving
Teen drivers had the greatest proportion of distracted drivers
30- to 39-year-old drivers had the greatest proportion of distracted cell phone use in distracted driving crashes
NHTSA's study also found that distracting driving crashes continue to increase relative to other crashes. In 2005, distracted driving accounted for 10% of all auto crashes and fatalities. In 2009, distracted driving was involved in 16% of all vehicle crashes and fatalities.
Consumer Reports recently listed 10 tips from the Governors Highway Safety Association (GHSA) to help reduce driving distractions:
1. Turn your phone off or switch to silent mode before you get in the car.
2. Set up a special message to tell callers that you are driving or sign up for a service that offers this.
3. Pull over if you need to make or receive a call.
4. Ask a passenger to make the call for you if you need to reach someone.
5. Don't ever text and drive ever, or go online or read your email while driving.
6. Know the laws in your state before you get in the car. See a list of distraction laws.
7. Review maps and directions before you start to drive. If you need help when you are driving ask a passenger or pull over to a safe location.
8. Pets can be a distraction in the car. Make sure you secure your pets properly before you start to drive.
9. Kids can also be a distraction. Pull over if you need to address a problem with your children in the car.
10. Focus on driving and avoid any activity that takes your mind and eyes off the road.
You can also find more information on distracted driving and texting dangers at Injury Board.
(c) Copyright 2010 Brett A. Emison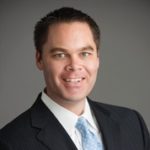 Brett Emison is currently a partner at Langdon & Emison, a firm dedicated to helping injured victims across the country from their primary office near Kansas City. Mainly focusing on catastrophic injury and death cases as well as complex mass tort and dangerous drug cases, Mr. Emison often deals with automotive defects, automobile crashes, railroad crossing accidents (train accidents), trucking accidents, dangerous and defective drugs, defective medical devices.