According to the U.S. Department of Transportation, some 40% of railroad accidents are caused by human error. Starting in 1990, to mitigate these human error accidents, the NTSB put a new system called "Positive Train Control" or PTC on its Most Wanted List of Transportation Safety Improvements. Positive Train Control is a system that will automatically apply the brakes on trains that are about to collide or enter the wrong track, and includes train separation or collision avoidance; line speed enforcement; temporary speed restrictions; and rail worker wayside safety. The system was designed to reduce the number of human errors that lead to train collisions and derailments that cause injuries, deaths and hazmat spills.
After the September 2008 California accident in which a Metrolink train ran a red light and collided head-on with a Union Pacific freight train, Congress passed the Rail Safety Improvement Act of 2008. This bill set a deadline of 2015 for implementation of PTC across some 70,000 miles of America's rail network. The bill was signed by into law by President Bush in October 2008.
Now, less than four-years later, railroads are fighting back to prevent, scale back or delay the implementation of the law. PTC opponents are citing the $13 billion price-tag, which is to be paid almost exclusively by the railroad companies, as "a regulation that imposes a staggering and unjustified burden" on the railroads.
The railroad companies have won over key Republicans including U.S. Rep. John Mica of Florida, chairman of the House Transportation Committee, and U.S. Rep. Bill Shuster, R-Pa., chairman of the railroads subcommittee. Rep. Mica, who, since 2008, has received campaign contributions of $182,298 from railroad lobbyists, is drafting a surface transportation bill which is expected to incorporate the breaks sought by the railroad companies. He also supports "non-technological" safety solutions which would not automatically prevent human errors. Rep. Shuster, who has received $165,800 in campaign contributions from railroad interests since 2008 supports extending the deadline for implementation of PTC by three years and also supports reducing the amount of track to be covered.
Furthermore, to settle a lawsuit filed by the American Association of Railroads, the U.S. Department of Transportation offered to reduce the amount of track that would be required to incorporate PTC by 7,000-14,000 miles, or 10-20%. President Obama's Secretary of Transportation, Ray LaHood, claimed that the reduction was in line with the President's goal of streamlining regulation.
A consistent theme in my blog posts is that companies must not be allowed to value money over safety. This is yet another example of highly profitable railroad companies refusing to put the necessary safeguards in place to reduce the likelihood of accidents, unless we the taxpayers subsidize them.
(c) Copyright 2012 Brett A. Emison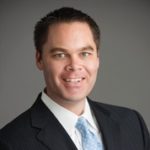 Brett Emison is currently a partner at Langdon & Emison, a firm dedicated to helping injured victims across the country from their primary office near Kansas City. Mainly focusing on catastrophic injury and death cases as well as complex mass tort and dangerous drug cases, Mr. Emison often deals with automotive defects, automobile crashes, railroad crossing accidents (train accidents), trucking accidents, dangerous and defective drugs, defective medical devices.