CNN and the Associated Press have reported that five people were killed Monday when a Cessna Skymaster 337 crashed as it was on approach to Monmouth Executive Airport.
(CNN) — Five people were killed Monday when a small plane crashed in Monmouth County, New Jersey, a spokeswoman for the Federal Aviation Administration said.

All five victims were males, according to the Wall Township Police Department. Names and ages were not released, but the police department said the victims included the pilot, two adult passengers, a teenager and a younger boy.

The crash at Monmouth Executive Airport — formerly Allaire Airport — in Wall Township was reported at 3:44 p.m. ET, according to Allison Duquette of the FAA. The plane was a Cessna Skymaster 337, according to the FAA.

Witnesses told the Asbury Park Press newspaper that the plane appeared to be on a landing approach when the crash occurred.

The airport is about 50 miles south of New York City, on the New Jersey coast. The area around the airport is sparsely populated and surrounded by highways, strip malls, and wooded areas.
Our thoughts and prayers go out to the families of those killed in this terrible tragedy.
The FAA has reports of at least four crashes of Cessna Skymaster 337s from 2005-2009.
A Skymaster 337 crashed in Oklahoma in March 2009. There, witnesses reported that Skymaster's engines were running "rough or misfiring". Witnesses said the engines went silent before the plane nosed sharply to the ground. The pilot of the aircraft was killed.
On November 17, 2007, a Cessna Skymaster 337 crashed into the ocean near Inverloch, Victoria, Australia for unknown reasons. The pilot and three passengers were killed.
On October 19, 2005, a Skymaster 337 crashed in severe weather near Port St. Lucie, Florida. The pilot was killed.
On June 26, 2005, a Skymaster 337 crashed in Mojave, California after experiencing a down draft or wind shear during takeoff and the initial climb. The pilot survived.
It is too early to tell what caused the most recent Skymaster crash in New Jersey. Plane manufacturers need to do everything possible to ensure that their aircraft are safe and free from defects. When you're on final approach, you can't simply pull over if you have engine trouble.
Learn more at our safety blog and become a fan of Langdon & Emison on Facebook.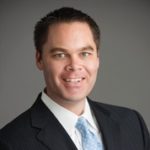 Brett Emison is currently a partner at Langdon & Emison, a firm dedicated to helping injured victims across the country from their primary office near Kansas City. Mainly focusing on catastrophic injury and death cases as well as complex mass tort and dangerous drug cases, Mr. Emison often deals with automotive defects, automobile crashes, railroad crossing accidents (train accidents), trucking accidents, dangerous and defective drugs, defective medical devices.