Two recent USA Today articles allege that bus accidents and fatalities numbers are worse than previously reported and bus accident statistics "don't add up". USA Today found that NHTSA undercounted the number of motor coach accidents since at least 1995 and has used those statistics in safety reporting and Congressional testimony which has led the public to believe buses are safer than they actually are. According to the article:
"… at least 42 deaths of motor coach occupants and drivers were not reported using NHTSA's standard definition of a motor coach from 1995 to 2009, the most current year for which data are available. Since 2003, 32 fatalities were not included, which represents a 24% increase from the 133 deaths the agency counted. In addition, there were 42 deaths from 2000 to 2009 on midsize buses, which are not counted by NHTSA as motor coach fatalities."
Part of the problem seems to be that there is no standard definition for motor coach in the Fatality Analysis Reporting System (FARS), which is the database NHTSA uses to compile and analyze accident statistics. According to USA Today:
"The system [FARS] contains no official definition for motor coach, so statisticians must rely on a crude approximation for these buses known as "Cross Country/Intercity Bus." Motor coaches are sometimes listed under other categories."
Another problem is that the data is subject to mistakes by local authorities who enter accident information into FARS. If a local law enforcement agent mischaracterizes the size or type of bus involved in an accident or if the person responsible for inputting the data uses the wrong code, this too can lead to under-reporting accidents.
Regardless of the cause for under-reporting of these accidents, one thing we know for sure is that buses need to be safer. Since 2005, highway deaths have decreased by 25%, while bus accidents and fatalities have had a sudden surge. This is a trend that needs to stop.
[More on Bus Safety]
(c) Copyright 2011 Brett A. Emison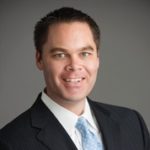 Brett Emison is currently a partner at Langdon & Emison, a firm dedicated to helping injured victims across the country from their primary office near Kansas City. Mainly focusing on catastrophic injury and death cases as well as complex mass tort and dangerous drug cases, Mr. Emison often deals with automotive defects, automobile crashes, railroad crossing accidents (train accidents), trucking accidents, dangerous and defective drugs, defective medical devices.