We reported last week about the tragic semi truck accident that killed 11 people near Cave City, Kentucky.
Now, we have learned that the trucking company involved in that crash had a poor safety history. According to the Associated Press, Hester, Inc. was ranked "deficient" by the Federal Motor Carrier Safety Administration with a rating of 88.4 just in February. A score of 100 is the worst possible score.
From the Associated Press:
LOUISVILLE, Ky. — An Alabama trucking company involved in a crash that killed 11 people in Kentucky had a poor safety rating from federal regulators, repeatedly failing roadside inspections.

The Federal Motor Carrier Safety Administration gave Hester Inc. a "deficient" rating of 88.4 in February based on inspections of the company's 30 drivers during the past 30 months. The agency uses a scale of 1 to 100, with 100 being the worst score.

The driver of Hester tractor-trailer, 45-year-old Kenneth Laymon of Jasper, Ala., crossed the median of Interstate 65 in central Kentucky on Friday and slammed into a van, killing 10 people and himself, Kentucky State Police said. The others who died were Mennonites traveling to a wedding in Iowa. Two young children survived the crash.
According to the AP report, Hester had at least one fatal crash, three additional wrecks and several drivers stopped since 2007. In fact, Hester drivers were stopped nearly twice as much as the "average" rate for commercial truck drivers. Incredibly, the truck involved in the Kentucky crash was cited for problems with its lights, brakes and emergency equipment during six roadside stops since 2008.
Nationwide, large trucks (known as tractor trailers, semi trucks, eighteen wheelers, diesel, big rigs, or commercial trucks) make up only about 3% of the vehicles on the road. However, they account for far more traffic fatalities. For example, in Missouri, semi truck crashes make up as much as 15% of traffic deaths. In Illinois, tractor trailer crashes cause more than 10% of traffic deaths.
Within the last several weeks, a truck driver was doing paper work while driving and crashed through several motorcycles in Phoenix killing three people, a tractor trailer caused a massive 50 car pile up on Interstate 80 in Wyoming, an eighteen wheeler crashed into the back of a Greyhound bus near Bowling Green, a truck driver slammed into a woman's parked vehicle while he was watching streaming porn on a laptop while driving. A truck driver slammed into the back of a passenger van in Indiana. A semi truck crashed into a parked vehicle in Texas. Late last year, a trucker never even hit his brakes before crashing into a minivan stopped in traffic and killed a three-year-old boy.
Too many people have been killed by semi truck crashes and trucking accidents. Trucking companies need to do more to ensure that their equipment and their truck drivers are safe. Driving an 80,000 tractor trailer covering hundreds of thousands of miles is an awesome responsibility. Truckers and trucking corporations must be vigilant about safety.
The National Transportation Safety Board ("NTSB") lists the following as some of the most common causes of big rig accidents:

Poor Driver Training

Driver Fatigue (Tiredness)

Speeding

Overloaded Trucks

Oversized Trucks

Brake Failure

Poor Driving Conditions

Driver Inexperience

Failure To Yield The Right-Of-Way

Driving Under The Influence of Alcohol Or Drugs

Aggressive, Dangerous Or Reckless Driving

Mechanical Failure (Or Improper Maintenance)

Defective Parts (Such As Defective Steering Or Brakes)

Truckers and trucking companies must be mindful of each of these trucking accident causes.
Learn more about trucking accidents and become a fan of Langdon & Emison on Facebook.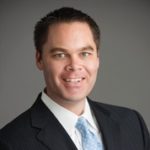 Brett Emison is currently a partner at Langdon & Emison, a firm dedicated to helping injured victims across the country from their primary office near Kansas City. Mainly focusing on catastrophic injury and death cases as well as complex mass tort and dangerous drug cases, Mr. Emison often deals with automotive defects, automobile crashes, railroad crossing accidents (train accidents), trucking accidents, dangerous and defective drugs, defective medical devices.