We reported earlier about a tragic crash in which the driver of a dump truck was doing paperwork while driving and crashed through a group of motorcyclists killing three and injuring six others.
From ABC15.com:
More Video:
Now, AZCentral.com has reported that the dump truck driver has several previous violations.
The driver of a dump truck that struck and killed members of a motorcycle group in north Phoenix was cited for failing to control his speed less than two weeks ago, court records show.

Michael J. Jakscht, 46, was driving the dump truck for Blue Sky Sanitation east on Carefree Highway Thursday when he failed to control his speed, striking the rear of eight motorcycles and four other vehicles, police said. The motorcycles, carrying nine people, were stopped at a traffic light at Carefree Highway and 27th Drive.

***

Jakscht doesn't have a criminal record, according to a check of Arizona court records, but a complaint was filed against him on March 15 in Scottsdale City Court for driving with a speed greater than reasonable and prudent, court records show. The complaint said Jakscht was traveling 45 miles per hour in a 45 mph zone but failed to control his speed to avoid an accident.

Court records show Jakscht had other driving violations in recent years.

In 2005, Jakscht pleaded guilty in Scottsdale City Court to operating a vehicle with excess weight and was fined $113. He pleaded responsible to not having current registration, and the fine was suspended. The records do not indicate what type of vehicle he was driving. A year later, Jakscht pleaded guilty in Phoenix City Court to a citation for parts or accessories in unsafe or improper condition. A charge of no proof of annual inspection was dismissed.

In 2009, Jakscht was charged in Scottsdale City Court for failure to inspect equipment and a vehicle and failure to have a fire extinguisher in the vehicle, records show. The charges were dismissed by the city attorney. The records don't specify what type of vehicle was involved or why the case was dismissed.

Jakscht was not believed to be under the influence of drugs or alcohol at the time of Thursday's crash. Detectives are still determining whether charges or citations will be filed, Samudio said.
Our thoughts and prayers continue to go out the families of those involved, their friends, neighbors and community. The tragic effect of this crash on their lives cannot be measured.
Mike Mazor, a motorcyclist who rode with some of the victims, choked back tears in a phone interview with The Arizona Republic on Friday. He described Totonchi as "one of the prettiest, sweetest, kindest women you could imagine."

***

A crowd of nearly 100 gathered near the crash site Friday night for a candlelight vigil. Some spoke remembrances of loved ones; most were there to honor people they'd never even met.
Distracted driving – like what appears to have caused the crash here – is an epidemic across the country and is particularly dangerous when commercial truck drivers do not pay attention to what they are doing.
Earlier this year, the federal government enacted regulations to crack down on distracted driving by truck and bus drivers. A study by Virginia Tech's Transportation Institute found that distracted truck drivers are 23 times more likely to be involved in a crash or a close call.
Commercial trucker drivers and trucking corporations must always be vigilant about safety.
Learn more about trucking accidents and become a fan of Langdon & Emison on Facebook.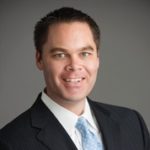 Brett Emison is currently a partner at Langdon & Emison, a firm dedicated to helping injured victims across the country from their primary office near Kansas City. Mainly focusing on catastrophic injury and death cases as well as complex mass tort and dangerous drug cases, Mr. Emison often deals with automotive defects, automobile crashes, railroad crossing accidents (train accidents), trucking accidents, dangerous and defective drugs, defective medical devices.