A new study published this month in Thorax, an international journal of respiratory medicine, concluded that obstructive sleep apnea continues to increase the risk of traffic accidents and a new testing measure using continuously measured variables has been able to accurately identify patients with obstructive sleep apnea who failed a simulated driving test.
The authors noted that patients with obstructive sleep apnea are at an increased risk of being involved in a traffic accident and the likelihood of accidents increase with the severity of sleep-disordered breathing. Driving requires alertness and complex integrated higher cortical function. Drivers with sleep apnea may have neurological damage that can negatively impact decision making while driving.
The authors found that mini simulator (MiniSim) was able to identify with a high degree of confidence sleep apnea patients who would unequivocally crash during simulated driving and identify those who could complete a 50 minute drive without incident.
A separate study recently found that as many as 41% of Australian semi truck drivers and nearly 1/3 of American tractor trailer drivers suffer from obstructive sleep apnea. Many of these drivers are still on the road and may not even know they suffer from this disease. The NBC program The Biggest Loser documented an overweight truck driver who didn't realize he had sleep apnea, but stopped breathing up to 70 times per night.
http://www.youtube.com/watch?v=d2uU3fuNrdc&feature=player_embedded#t=33s
Risk Factors for Sleep Apnea:
| | |
| --- | --- |
| Family History of Sleep Apnea | Large Neck Size (17+ in. for men; 16+ in. for women) |
| Small Upper Airway | Smoking and Alcohol Use |
| Being Overweight | Age 40 and Older |
| Having Recessed Chin, Small Jaw, or Large Overbite | Ethnicity |
Symptoms of Sleep Apnea:
| | |
| --- | --- |
| Loud Snoring | Irritability / Feelings of Depression |
| Morning Headaches & Nausea | Disturbed Sleep |
| Gasping or Choking While Sleeping | Concentration & Memory Problems |
| Loss of Sex Drive / Impotence | Frequent Nighttime Urination |
| Excessive Daytime Sleepiness | |
Each state sets its own medical standards for commercial vehicle drivers, though many states have adopted medical regulations found in Section 391.41(b)(5) of the Federal Motor Carrier Safety Regulations (FMCSRs) and have determined that sleep apnea is a disqualifying condition. Motor carriers – trucking companies – should be testing drivers to ensure they do not suffer moderate to severe sleep apnea that will interfere with safe driving and lead to trucking accidents and crashes.
Studies have shown that the crash risk for a driver with sleep apnea is 242% greater than a person without this disorder. Truck drivers with sleep apnea can spend a full eight hours in bed and get back behind the wheel as sleepy, groggy, and fatigued as if they only got a few hours of sleep. The FMCSA needs to act on these proposed rules to protect truck drivers and to make our highways safer for everyone.
[More on Semi Truck Accidents]
[More on Truck Driver Fatigue]
Read More:
(c) Copyright 2012 Brett A. Emison
Follow @BrettEmison on Twitter.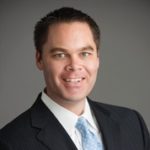 Brett Emison is currently a partner at Langdon & Emison, a firm dedicated to helping injured victims across the country from their primary office near Kansas City. Mainly focusing on catastrophic injury and death cases as well as complex mass tort and dangerous drug cases, Mr. Emison often deals with automotive defects, automobile crashes, railroad crossing accidents (train accidents), trucking accidents, dangerous and defective drugs, defective medical devices.