I've commented repeatedly that most truck drivers are outstanding and safe professionals. However, I've also expressed by concern that some drivers can be pushed too hard by trucking companies in order to make a delivery (or even just make ends meet), often sacrificing needed rest and sleep for for extra miles due to pressure from their employers. Trucking companies transfer many of trucking's economic risks to their drivers. Truckers paid by the mile bear all of the risk of traffic delays, weather problems, or road construction that might extend driving time and hours of service.
Now it appears smaller trucking companies are rejected technology that would reduce hours of service violations by nearly half.
An article in the Kansas City Business Journal reported that small trucking companies oppose Electric On-Board Recorders (EOBRs) that track the number of hours per day that a truck is moving. I was troubled by the trucking company's attitude that reducing hours of service violations and truck driver fatigue is not an important safety improvement worthy of trucking company investment.
According to Joe Rajkovacz, regulatory affairs director for the Owner-Operator Independent Drivers Association, based in Grain Valley, Mo., hours of service abuse and fatigue are not much of a safety concern.
"We are totally opposed to the EOBR mandate because it is being couched under the guise of improving highway safety, and it simply won't do that," he said. "The number of fatalities that include hours of service abuse is about as close to nonexistent as you can get."
Rajkovacz goes on to say that even if a driver is fatigued, he is not necessarily operating beyond the hours of service requirement.
Rajkovacz is flat wrong and his callous disregard for his fellow drivers and other motorists is disturbing.
According to the Federal Motor Carrier Safety Administration (FMCSA), more than 750 people are killed each year in trucking accidents directly attributable to driver fatigue, and 20,000 more are injured by fatigued commercial truck drivers. How is that for "about as close to nonexistent as you can get?"
I do, however, agree with Rajkovacz's statement that fatigue can happen even during legal hours of service and an FMCSA Driver Fatigue and Alertness Study does too. The major findings of the study are:
Driver feeling of increased fatigued correlated positively with time-on-task, meaning drivers have increased feelings of fatigued the longer they are behind the wheel
During their daily main sleep period, drivers slept for only about 5 hours, which was 2 hours less sleep than their "ideal" requirement of slightly over 7 hours.
Drivers' stated self-assessments of their levels of alertness do not correlate well with objective measures of performance. Drivers were not very good at assessing their own levels of alertness.
There were significant individual differences among drivers in levels of alertness and performance.
Because of the increased efficiencies that black boxes provide, many larger trucking companies have already adopted the EOBRs smaller trucking companies are currently rejecting.
Studies have found the $785 annual operating cost of the black box equipment can be reduced by up to $688 through reduction in drivers' time filling out and submitting Records of Duty and in staff handling of the paperwork. Ninety-seven dollars per year hardly seems like an unbearable burden to these trucking companies in order to protect their drivers and save hundreds of lives annually.
[Check out Truckie D for a truck driver's perspective on truck driving safety]
[More on Semi Truck Safety]
(c) Copyright 2011 Brett A. Emison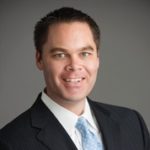 Brett Emison is currently a partner at Langdon & Emison, a firm dedicated to helping injured victims across the country from their primary office near Kansas City. Mainly focusing on catastrophic injury and death cases as well as complex mass tort and dangerous drug cases, Mr. Emison often deals with automotive defects, automobile crashes, railroad crossing accidents (train accidents), trucking accidents, dangerous and defective drugs, defective medical devices.