Several tractor trailer crashes across the country over just a day or two should serve as a reminder to all drivers — and especially commercial truck drivers — to be vigilant about safety. Two of the recent trucking accidents can only be described as horrific. In Kentucky, an entire family was lost as eleven people were killed when a semi-truck drove through the median of I-65 and crashed into the families van. In Phoenix, a commercial truck plowed through several motorcycles as the truck driver was doing paperwork while driving, killing three motorcyclists and injuring six others. The truck driver has several previous violations.
In addition to these two horrible collision, there were several tractor trailer crashes across the country as well:
Fox affiliate WGHP (MyFox8.com) reported that a collision involving two semi trucks shut down lanes of I-85 for hour hours. Fortunately, no one was injured in that collision.
The Daily Journal reported that a 61-year-old Philadelphia man was killed when a tractor trailer ran him down.
FRANKLIN — A 61-year-old Philadelphia man was killed instantly when a tractor-trailer struck him as he crossed Delsea Drive after leaving Cap'n Cat's Clam Bar.

Raymond Sheared, a former Franklin resident, had just purchased a six-pack of beer at the Route 47 bar when he stepped into the truck's path about 8:20 p.m. Wednesday, according to the Gloucester County Prosecutor's Office.

The truck driver, Douglas Durham, 52, of Clayton, didn't immediately realize his vehicle had struck someone and continued northbound about one block to Little Mill Road until he experienced mechanical problems, authorities said.

He stopped the truck to patch a broken hose, spotted damage to the front end of the truck and called 9-1-1, the Prosecutor's Office said.
PoliceNews.Net reported that a truck driver died when two eighteen wheelers crashed.
Houston police are investigating a fatal traffic accident in the 14800 block of the Katy Freeway (Interstate Highway 10 West) about 12:10 a.m. this morning.

The driver of a tractor trailer truck, age unknown, was pronounced dead at the scene. His identity is pending verification by the Harris County Medical Examiner's Office.

HPD Vehicular Crimes Division Sergeant I. Izaguirre and Officer T.Turner said a blue International tractor trailer truck, with Tennessee license plates, was traveling westbound on the Katy Freeway when the driver failed to control his speed and struck a white Peterbilt tractor trailer truck, transporting sporting goods, in the rear.

The second truck then lost control and flipped onto its side while the other truck, which was transporting hand soap and deodorant, caught fire.

The driver of the second 18-wheeler was treated and released at the scene.
TV station WTVM reported that a tractor trailer flipped and caught fire closing down lanes of I-85 near Mile Marker 48 in Alabama.
LEE COUNTY, AL (WTVM) – News Leader 9 has learned Alabama State Troopers have closed off northbound lanes of Interstate 85.

We're told an accident occurred near Mile Marker 48 Thursday morning.

Drivers in the area say a tractor trailer flipped, caught fire, then set nearby trees on fire.

State troopers are asking anyone traveling in that direction to take any exit before Mile Marker 48 to Highway 80 North.
The Star reported that a semi truck jackknifed and rolled on Highway 409 near Toronto.
A tractor-trailer that jackknifed and rolled while going around a bend shut down a stretch of Highway 409 for a little under three hours Wednesday morning.

The crash happened before 4 a.m. when the truck was taking the ramp from the westbound Highway 401 to the 409. It failed to negotiate the turn and rolled onto a concrete barrier.

The ramp was shut down, as was the 409 between the 401 and Islington Ave.

The driver of the big rig was unhurt, but has been issued a ticket for careless driving.
Our thoughts and prayers go out to all of those involved in these trucking crashes and also to their family members, friends, neighbors and communities.
Crashes like these do not have to happen and are often preventable through the use of simple precautions, such as avoiding distractions while driving.
All motorists — and especially semi truck drivers with 80,000 pound rigs — are supposed to be alert and leave enough room in front of them to be able to avoid crashes like this one. Now, I agree that the vast majority of truckers out there are safe, but even a few bad apples give all the other tractor trailer drivers a bad name.
Nationwide, large trucks (known as tractor trailers, semi trucks, eighteen wheelers, diesel, big rigs, or commercial trucks) make up only about 3% of the vehicles on the road. However, they account for far more traffic fatalities. For example, in Missouri, semi truck crashes make up as much as 15% of traffic deaths. In Illinois, tractor trailer crashes cause more than 10% of traffic deaths.
Within the last several weeks, a tractor trailer caused a massive 50 car pile up on Interstate 80 in Wyoming, an eighteen wheeler crashed into the back of a Greyhound bus near Bowling Green, a truck driver slammed into a woman's parked vehicle while he was watching streaming porn on a laptop while driving. A truck driver slammed into the back of a passenger van in Indiana. A semi truck crashed into a parked vehicle in Texas. Late last year, a trucker never even hit his brakes before crashing into a minivan stopped in traffic and killed a three-year-old boy.
Why do crashes like this keep happening? The most likely answers are distracted driving and fatigue, although it appears weather may have been factor in the Wyoming pile up.
Earlier this year, the federal government enacted regulations to crack down on distracted driving by truck and bus drivers. A study by Virginia Tech's Transportation Institute found that distracted truck drivers are 23 times more likely to be involved in a crash or a close call.
Driver fatigue is also a particularly dangerous — and completely preventable — cause of trucking accidents. Nearly 15 years ago, the NTSB issued a report warning of truck driver fatigue dangers.
The NTSB found that trucker fatigue was a contributing factor in 30%-40% of all diesel truck accidents. The NTSB found that proper sleep patterns are imperative for truck driver safety. Truckers must get 8 hours of continuous sleep after driving for 10 hours or after being on duty for 15 hours for proper safety.
The NTSB has also issued a warning that truck drivers should also be screened for a medical condition called sleep apnea.
Sleep apnea denies people the rest they need, and it has been found to be a factor in incident involving every transportation mode, NTSB Chairman Deborah Hersman said in letters.
Too many people have been killed by semi truck crashes and trucking accidents.
The National Transportation Safety Board ("NTSB") lists the following as some of the most common causes of big rig accidents:

Poor Driver Training

Driver Fatigue (Tiredness)

Speeding

Overloaded Trucks

Oversized Trucks

Brake Failure

Poor Driving Conditions

Driver Inexperience

Failure To Yield The Right-Of-Way

Driving Under The Influence of Alcohol Or Drugs

Aggressive, Dangerous Or Reckless Driving

Mechanical Failure (Or Improper Maintenance)

Defective Parts (Such As Defective Steering Or Brakes)

Truckers and trucking companies must be mindful of each of these trucking accident causes.
Driving an 80,000 tractor trailer covering hundreds of thousands of miles is an awesome responsibility. Truckers and trucking corporations must be vigilant about safety.
Learn more about trucking accidents and become a fan of Langdon & Emison on Facebook.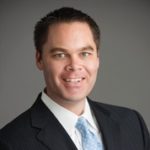 Brett Emison is currently a partner at Langdon & Emison, a firm dedicated to helping injured victims across the country from their primary office near Kansas City. Mainly focusing on catastrophic injury and death cases as well as complex mass tort and dangerous drug cases, Mr. Emison often deals with automotive defects, automobile crashes, railroad crossing accidents (train accidents), trucking accidents, dangerous and defective drugs, defective medical devices.