There is additional information available regarding the massive pile-up on I-35 near Wellsville, Kansas that killed a three-year-old boy and injured at least 30 other people, ages 8 to 80. Fox News affiliate, WDAF – Fox 4 KC, has reported additional information. It appears that icy fog may be partially to blame and the weather may have caught some drivers off-guard.
According to Fox 4 KC:

Authorities say that dense fog coupled with near-freezing temperatures made driving in the area near Wellsville, about an hour south of Kansas City, extremely dangerous. Several tractor-trailers jack-knifed in the accident, which then also involved a number of passenger vehicles.

***

Jane Konzem, of the Kansas Highway Patrol, told The Associated Press that a tow truck operator had been assisting with a disabled vehicle when the truck was hit. That crash triggered a series of accidents.

Konzem said the victim died in the largest of the crashes, which involved six tractor-trailers and 13 other vehicles.

"The roads were very, very icy," said Roger Lippert of Johnson County MedAct. ""There was quite a bit of chaos when we got down there."

In all, at least 19 vehicles were involved in the chain-reaction accident, which happened around 7:00 a.m. in what witnesses say was less than a quarter-mile in the area of the pile-up.

Authorities say that the fog and cold temperatures made conditions extremely slick on the highway around Wellsville.

"We all know about driving through the snow and ice the last few weeks," said Lippert. "But this freezing fog presents a whole new degree of danger."
With the severe winter weather gripping much of country for the past several weeks, all drivers need to be extra cautious when driving in icy or slick conditions. It appears that several vehicles involved may have been driving too fast for conditions – given the icy road way and dense fog that limited visibility. When visibility is limited and road conditions are hazardous, its is important for all drivers to slow down and give the vehicles around you plenty of distance.
Our thoughts and prayers continue to go out the family of the little boy who was killed and those who were injured in the tragic collision.
This small boy died in the largest of the chain reaction collisions — involving six tractor trailers and 13 other vehicles. Semi trucks — because of their massive size and limited maneuverability — need to be extra careful when driving in hazardous weather conditions like that near Wellsville when this crash occurred. Passenger cars must give semis extra room to allow them to slow, stop or swerve in an emergency.
This massive pile up is a tragic reminder to us all that we need to use the highest level of care and caution when driving — especially when driving in harsh weather.
You can learn more about auto safety at our safety blog.
You can learn more and become a fan of Langdon & Emison on Facebook.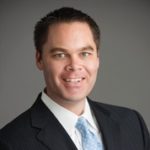 Brett Emison is currently a partner at Langdon & Emison, a firm dedicated to helping injured victims across the country from their primary office near Kansas City. Mainly focusing on catastrophic injury and death cases as well as complex mass tort and dangerous drug cases, Mr. Emison often deals with automotive defects, automobile crashes, railroad crossing accidents (train accidents), trucking accidents, dangerous and defective drugs, defective medical devices.