ABC News has reported that a tractor trailer lost control on Interstate 70 during a snowstorm near Springfield, Ohio, killing at least three people and injuring six more.
In Ohio, a winter storm warning was in effect until Saturday morning. That's on top of the snow that had already coated Interstate 70, where a tractor-trailer spun out of control Thursday, crossed the median and swerved into oncoming traffic, colliding with a small bus transporting adult disabled passengers, the Ohio Highway Patrol said.

Three passengers on the bus were killed, as was its driver. Six other passengers on the bus, which was carrying 11 people, were injured, as was the driver of the commercial truck, Sgt. Raymond Durant said.
Reports from Tampa Bay Online and the Associated Press put the death total from this trucking accident at four people.
Our prayers and our thoughts go out to the families of those injured and killed in this tragic collision. Too many people have been killed by semi truck crashes and trucking accidents.
Hazardous winter weather means drivers must be extra careful when driving their vehicles. This is particularly true when your vehicle is an 80,000 pound tractor trailer. It is clear that hazardous weather conditions had something to do with this terrible collision, but why was the trucker driving in the first place?
Is it safe to take an 80,000 semi truck onto an Interstate highway during a blizzard? How fast was this truck driver going that his vehicle could jackknife and slide clear across the median? Why was the truck driver going so fast? Was he pressured by the trucking company he worked for to push through the blizzard and get the load delivered? Was the semi truck properly maintained and outfitted for hazardous winter weather?
Nationwide, large trucks (known as tractor trailers, semi trucks, eighteen wheelers, diesel, big rigs, or commercial trucks) make up only about 3% of the vehicles on the road. However, they account for far more traffic fatalities. For example, in Missouri, semi truck crashes make up as much as 15% of traffic deaths. In Illinois, tractor trailer crashes cause more than 10% of traffic deaths.
The National Transportation Safety Board ("NTSB") lists the following as some of the most common causes of big rig accidents:

Poor Driver Training

Driver Fatigue (Tiredness)

Speeding

Overloaded Trucks

Oversized Trucks

Brake Failure

Poor Driving Conditions

Driver Inexperience

Failure To Yield The Right-Of-Way

Driving Under The Influence of Alcohol Or Drugs

Aggressive, Dangerous Or Reckless Driving

Mechanical Failure (Or Improper Maintenance)

Defective Parts (Such As Defective Steering Or Brakes)

Truckers and trucking companies must be mindful of each of these trucking accident causes.
Driving an 80,000 tractor trailer covering hundreds of thousands of miles is an awesome responsibility – especially when driving through hazardous blizzard conditions. Truckers and trucking corporations must be vigilant about safety.
Visit our trucking accident web site to learn more about trucking accident safety or trucking accident investigation.
Learn more and become a fan of Langdon & Emison on Facebook.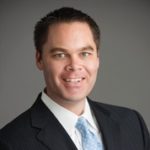 Brett Emison is currently a partner at Langdon & Emison, a firm dedicated to helping injured victims across the country from their primary office near Kansas City. Mainly focusing on catastrophic injury and death cases as well as complex mass tort and dangerous drug cases, Mr. Emison often deals with automotive defects, automobile crashes, railroad crossing accidents (train accidents), trucking accidents, dangerous and defective drugs, defective medical devices.