According to the Truckinginfo web site, the National Transportation Safety Board ("NTSB") has confirmed that a semi truck driver involved the trucking accident that killed 11 people in Kentucky was using a cell phone at some point leading up to the deadly crash.
The National Transportation Safety Board issued an update regarding its investigation of the March highway accident that killed 11 people in Kentucky. The investigation found that the truck driver was using a cell phone at some point leading up to the accident, but it's unknown whether or not he was using it when the truck departed the roadway. The NTSB would not make a determination about whether the cell phone use was a factor in the accident.
This trucking crash, which killed 11 Mennonite family members in Kentucky, was one of the deadliest and highlights the dangers of distracted driving.
Earlier this year, the US government officially banned semi truck drivers and bus drivers from sending text messages while behind the wheel.
Safety experts had been pushing for a "no texting rule" for months. Distracted driving among truck drivers made the National Transportation Safety Board's ("NTSBs") 2009 Most Wanted List of Transportation Safety Improvements.
The NTSB was prompted by investigations into six fatal crashes involving bus drivers or young, inexperienced drivers, in which distraction caused the crash. It specifically wants the FMSCA to "prohibit cellular telephone use by commercial drivers of school buses and motorcoaches, except in emergencies."

Advocates' petition points out that large commercial trucks are represented disproportionately in fatal crashes — representing about three percent of all motor vehicle registrations, but eight percent of all fatal motor vehicle crashes and 12 percent of all traffic fatalities each year.
Closely related to distractions is driver fatigue.
Driver fatigue is a particularly dangerous — and completely preventable — cause of trucking accidents. Nearly 15 years ago, the NTSB issued a report warning of truck driver fatigue dangers.
The NTSB found that trucker fatigue was a contributing factor in 30%-40% of all diesel truck accidents. The NTSB found that proper sleep patterns are imperative for truck driver safety. Truckers must get 8 hours of continuous sleep after driving for 10 hours or after being on duty for 15 hours for proper safety.
The NTSB just recently issued a warning that truck drivers should also be screened for a medical condition called sleep apnea.
Sleep apnea denies people the rest they need, and it has been found to be a factor in incident involving every transportation mode, NTSB Chairman Deborah Hersman said in letters.
Learn more at our safety blog and become a fan of Langdon & Emison on Facebook.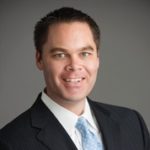 Brett Emison is currently a partner at Langdon & Emison, a firm dedicated to helping injured victims across the country from their primary office near Kansas City. Mainly focusing on catastrophic injury and death cases as well as complex mass tort and dangerous drug cases, Mr. Emison often deals with automotive defects, automobile crashes, railroad crossing accidents (train accidents), trucking accidents, dangerous and defective drugs, defective medical devices.