There was a massive semi truck crash on Interstate 70 east of Kansas City last night.
Initial reports from the Kansas City Star said that the crash happened just before 5:00 p.m. and involved three tractor trailers. The crash complete shut down the westbound lanes of I-70 and partially closed the eastbound lanes. Kansas City's NBC affiliate reported that two people were taken by to the hospital by Life Flight helicopter.
From Fox 4 News in Kansas City:
Kansas City's ABC News affiliate reported that a tractor trailer hauling dried dog food crossed the median into westbound traffic. That semi skidded across the interstate and hit a second semi truck, flipping the second truck onto its side. The second rig then slammed into a third tractor trailer. The drivers of the first and third tractor trailers were flown by medical helicopters to area hospitals with serious injuries. The driver of the second rig reported suffered less severe injuries.
A Missouri Highway Patrol Trooper reported that the driver of the first semi said he couldn't remember what happened and doesn't know why he crossed the median. The trooper said the evidence at the scene suggested that the tractor trailer driver turned left across the median. There were no reports of mechanical problems with the semi.
Was the semi truck driver not paying attention or could he have fallen asleep?
Did you know that a distracted tractor trailer driver is 23 times more likely to be involved in a crash or close call?
Distracted driving has reached epidemic proportions. Just days ago, three people were killed in Illinois when a semi truck driver caused a 9-vehicle crash because he was looking at a map while he was driving.
On June 2, 2010, another distracted eighteen wheeler driver killed two people in Missouri when he took his eyes off road and could not slow his semi truck in time.
One of the deadliest distracted truck driving crashes occurred in Kentucky where a semi truck driver was using his cell phone at or near the time when his eighteen wheeler crossed the median and crashed into a van, killing 11 people on board.
Closely related to distractions is driver fatigue.
Driver fatigue is a particularly dangerous — and completely preventable — cause of trucking accidents. Nearly 15 years ago, the NTSB issued a report warning of truck driver fatigue dangers.
The NTSB found that trucker fatigue was a contributing factor in 30%-40% of all diesel truck accidents. The NTSB found that proper sleep patterns are imperative for truck driver safety. Truckers must get 8 hours of continuous sleep after driving for 10 hours or after being on duty for 15 hours for proper safety.
The NTSB just recently issued a warning that truck drivers should also be screened for a medical condition called sleep apnea.
Sleep apnea denies people the rest they need, and it has been found to be a factor in incident involving every transportation mode, NTSB Chairman Deborah Hersman said in letters.
Too many people have been killed by semi truck crashes and trucking accidents. Nationwide, large trucks (known as tractor trailers, semi trucks, eighteen wheelers, diesel, big rigs, or commercial trucks) make up only about 3% of the vehicles on the road. However, they account for far more traffic fatalities. For example, in Missouri, semi truck crashes make up as much as 15% of traffic deaths. In Illinois, tractor trailer crashes cause more than 10% of traffic deaths.
Trucking companies and truck drivers need to make sure that crashes like this one stop happening. If drivers need to make a phone call or get directions, they should pull over and make sure they aren't putting innocent motorists at risk.
Learn more at our safety blog and become a fan of Langdon & Emison on Facebook.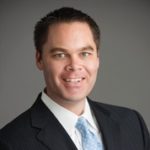 Brett Emison is currently a partner at Langdon & Emison, a firm dedicated to helping injured victims across the country from their primary office near Kansas City. Mainly focusing on catastrophic injury and death cases as well as complex mass tort and dangerous drug cases, Mr. Emison often deals with automotive defects, automobile crashes, railroad crossing accidents (train accidents), trucking accidents, dangerous and defective drugs, defective medical devices.