The Kirksville Daily Express reported that a Kirksville, Missouri man was killed when he was run down on his bicycle by a semi truck early this morning. According to reports, the victim was in his early 40s and was riding his bicycle when he was struck by a 2005 Freightliner eighteen wheeler driven by a Springfield, Missouri man.
From the Kirksville Daily Express:
Kirksville, Mo. –

A Kirksville resident in his early 40s was killed early Tuesday morning when his bicycle was hit by a semi truck.

According to the Kirksville Police Department, officers responded to a call at 2:09 a.m. to an accident on the 4200 block of North Baltimore.

According to Kirksville Police, a 2005 Freightliner truck . . . was northbound on Baltimore when it collided with the bicycle, which was also in the northbound lane.

The victim, identified by Adair County Coroner Brian Noe . . . was transported to Northeast Regional Medical Center, where he was pronounced dead.

The cause of the accident is still under investigation.
Our thoughts and prayers go out to those who knew the victim.
Avoidable trucking crashes like these need to stop. Crashes like these do not have to happen and are often preventable through the use of simple precautions, such as avoiding distractions while driving and ensuring that all equipment is in proper working condition. It is up to all of us to make sure trucking companies and truck drivers put safety first
All motorists — and especially semi truck drivers with 80,000 pound rigs — are supposed to be alert and leave enough room in front of them to be able to avoid crashes like this one. Now, I agree that the vast majority of truckers out there are safe, but even a few bad apples give all the other tractor trailer drivers a bad name.
Too many people have been killed by semi truck crashes and trucking accidents. Trucking companies need to do more to ensure that their equipment and their truck drivers are safe. Driving an 80,000 tractor trailer covering hundreds of thousands of miles is an awesome responsibility. Truckers and trucking corporations must be vigilant about safety.
Nationwide, large trucks (known as tractor trailers, semi trucks, eighteen wheelers, diesel, big rigs, or commercial trucks) make up only about 3% of the vehicles on the road. However, they account for far more traffic fatalities. For example, in Missouri, semi truck crashes make up as much as 15% of traffic deaths. In Illinois, tractor trailer crashes cause more than 10% of traffic deaths.
The National Transportation Safety Board ("NTSB") lists the following as some of the most common causes of big rig accidents:

Poor Driver Training

Driver Fatigue (Tiredness)

Speeding

Overloaded Trucks

Oversized Trucks

Brake Failure

Poor Driving Conditions

Driver Inexperience

Failure To Yield The Right-Of-Way

Driving Under The Influence of Alcohol Or Drugs

Aggressive, Dangerous Or Reckless Driving

Mechanical Failure (Or Improper Maintenance)

Defective Parts (Such As Defective Steering Or Brakes)

Truckers and trucking companies must be mindful of each of these trucking accident causes.
Learn more about trucking accidents and become a fan of Langdon & Emison on Facebook.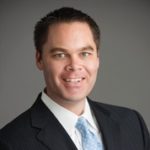 Brett Emison is currently a partner at Langdon & Emison, a firm dedicated to helping injured victims across the country from their primary office near Kansas City. Mainly focusing on catastrophic injury and death cases as well as complex mass tort and dangerous drug cases, Mr. Emison often deals with automotive defects, automobile crashes, railroad crossing accidents (train accidents), trucking accidents, dangerous and defective drugs, defective medical devices.