There was a report today of a fatal semi truck accident in Kentucky that occurred at 3 o'clock in the morning. Although the report did not mention the cause or circumstances of the trucking accident, is it possible that truck driver fatigue may have played a role?
Truck drivers are at an increased risk of fatigue due to long, monotonous hours spent behind the wheel. Drivers who have been awake for 24 straight hours have a driving performance equivalent to that of person with a blood alcohol level of 0.10, which exceeds the legel level of intoxication in most states.
Not surprisingingly, truck drivers are unlikely to admit fatigue, especially after a trucking accident. Unfortunately, law enforcement does not have a device like a breathalyzer to test for driver fatigue. Trucking accident victims must identify and obtain documents from both the truck driver and trucking company to determine if the driver has been on the road too long. In addition to driver logs, the investigation should inlcude receipts showing where and when the driver was at prior to the collision. The investigation should also include any data on the truck, including the black box and global positioning system.
Become a fan of Langdon & Emison on Facebook.
Connect with Brett Emison on LinkedIn.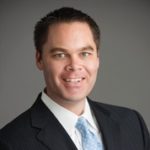 Brett Emison is currently a partner at Langdon & Emison, a firm dedicated to helping injured victims across the country from their primary office near Kansas City. Mainly focusing on catastrophic injury and death cases as well as complex mass tort and dangerous drug cases, Mr. Emison often deals with automotive defects, automobile crashes, railroad crossing accidents (train accidents), trucking accidents, dangerous and defective drugs, defective medical devices.