The Insurance Institute for Highway Safety says more than 400 drivers and passengers are killed each year due to inadequate trailer underride guards that permit vehicle to submarine beneath a semi truck's trailer. About 5,000 additional people are injured in underride crashes.
Underride guards have been required since the 1950s, but standards for tractor-trailer underride guards have not changed since the 1990s. Many underride guards are simply not strong enough to protect motorists.
"A guard can still fail in a crash test with a speed as low as 30 or 35 miles an hour," said Matthew Brumbelow, senior research engineer for the Insurance Institute for Highway Safety [IIHS].

Source: Brendan McLaughlin at ABC Action News
The Insurance Institute for Highway Safety (IIHS) contends that underride bar technology has not kept pace with vehicle crashworthiness and is pushing for improved underride bars and is petitioning the federal government to require stronger bars on more trucks. Some of the problems the IIHS has noted are that the bars are not required on all trucks and when they are present on exempt trucks and trailers, they don't meet the 1996 rules for strength or energy absorption. Another problem is that "Under current certification standards, the trailer, underride guard, bolts, and welding don't have to be tested as a whole system."
Even though the Insurance Institute has recognized and documented this risk, the National Highway Traffic Safety Administration (NHTSA) is sitting on its hands until it can complete its own study. We've been waiting three years already.
The National Highway Traffic Safety Administration (NHTSA) is well aware of the scope and severity of the truck underride issue, and first identified the need to strengthen underride performance in rear corner impact crashes in 2009. Since then, we have been conducting an in-depth field analysis to determine how we can improve that standard to save lives.
So, NHTSA has known about this critical safety issue since 2009, but hasn't changed the standards yet. Instead, NHTSA has conducted an "in-depth field analysis". What does that mean? NHTSA waits until someone is injured or killed by an underride guard failure "to determine how [it] can improve the standard…." How many people have to be injured or die before NHTSA's "field analysis" convinces it to require stronger underride guards?
Perhaps the problem is the severe pushback from the trucking industry and their lobbyists. Though giving lip service support to NHTSA's "study", the Truck Trailer Manufacturers Association is opposed to new standards because "adding structural components to trailers to support full-width rigid guards will add weight to the trailers and necessarily require the displacement of some cargo onto other trucks and trailers."
If trucking companies won't do the right thing and improve these critical safety components on their own, hopefully NHTSA will take this study into consideration and make the U.S. regulations on underride bars more stringent.
Read More:
(c) Copyright 2012 Brett A. Emison
Follow @BrettEmison on Twitter.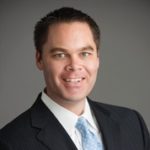 Brett Emison is currently a partner at Langdon & Emison, a firm dedicated to helping injured victims across the country from their primary office near Kansas City. Mainly focusing on catastrophic injury and death cases as well as complex mass tort and dangerous drug cases, Mr. Emison often deals with automotive defects, automobile crashes, railroad crossing accidents (train accidents), trucking accidents, dangerous and defective drugs, defective medical devices.