There has been an increasing trend in the trucking industry in which shady and even dangerous trucking companies, previously saddled with violations and accidents, artificially shut down operation only to come back under a new name and new DOT license number. These "chameleon carriers" are increasingly plaguing the trucking industry. An NBC affiliate ran a story on the practice on their news cast over the weekend.
These companies frequently utilize the exact same addresses and owners – even the same trucks and drivers – but are able to evade regulatory compliance and/or penalties by becoming a new legal entity. Because nothing but the names has changed they are known in the industry as "reincarnated" or "chameleon" carriers.
In some cases, these carriers had been shut down by the Federal Motor Carrier Safety Administration (FMCSA) for their violations; in others they shut down voluntarily to avoid paying penalties or fines. Regardless of the reason for the shutdown, these chameleon carriers often return to their shady business practices in as little as a few weeks or months, but with a "clean" safety history.
Using FMCSA data, the Government Accountability Office (GAO) determined that 18% of carriers with chameleon attributes were involved in severe accidents, compared to 6% for other new applicants. These accidents caused 217 fatalities and 3,561 injuries during the time period studied (2005-2010). Furthermore, companies with chameleon attributes were found to be three times more likely to be fined for a safety violation than other new applicants.
The FMCSA is attempting to identify chameleon carriers as part of its vetting process for new applicants. However, due to lack of resources, they are only examining bus companies and household movers which account for only 2% of the tens of thousands of applicants each year. The GAO is recommending that these reviews should be expanded by electronically examining the new registration applications.
A bill appropriating funding of $5,000,000 to "implement a risk-based monitoring of all motor carriers for chameleon carrier characteristics, as recommended in the recent GAO report, GAO-12-364…" was passed by the U.S. House of Representatives, but was not acted upon by the U.S. Senate.
[More on Semi Truck Accidents]
More information on chameleon carriers:
© Copyright 2012 Brett A. Emison
Follow @BrettEmison on Twitter.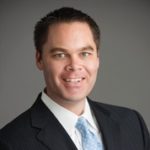 Brett Emison is currently a partner at Langdon & Emison, a firm dedicated to helping injured victims across the country from their primary office near Kansas City. Mainly focusing on catastrophic injury and death cases as well as complex mass tort and dangerous drug cases, Mr. Emison often deals with automotive defects, automobile crashes, railroad crossing accidents (train accidents), trucking accidents, dangerous and defective drugs, defective medical devices.