The Federal Motor Carrier Safety Administration (FMCSA) will launch two separate research studies in summer 2012 to examine factors affecting commercial truck driver safety.
On April 20, 2012, FMCSA Administrator Anne. S. Ferro, said the agency will examine to what extent driver compensation practices and detention time at shippers' loading and receiving docks affect drivers' ability to drive trucks safely.
One federal study will explore whether long waiting times in a parked vehicle a the shipper's loading dock – which is now counted as "off-duty time" under the new driver hours of service rules – might contributed to driver fatigue and performance.
A second study would examine whether a link exists between how drivers are compensated – either by the load or by the mile – and driver behavior behind the wheel.
Many tractor trailer drivers are under constant pressure to push themselves to the limit in order to maximize daily income. In many cases, the system is stacked against truck drivers because the big trucking companies that make millions off of the driver's hard work make sure to shift the risks and burdens onto the driver – not the company. Drivers are most frequently paid by the mile or load – not by the hour. When there is highway congestion, road construction, bad weather, or other delay, it is the driver who is penalized. The driver must work longer hours for the same pay and are sometimes pressured to "make up time."
New rules that count waiting time during loading as "off-duty" time do not help with driver fatigue. Driver fatigue – particularly that resulting from sleep apnea is a significant (but under-recognized) problem. Truckinginfo.com – the web site of Heavy Duty Trucking magazine – has reported on a study that found 41% of Australian commercial truck drivers. Truckinginfo suggests that 30% of American truck drivers may suffer from obstructive sleep apnea that can contribute to fatigued driving, accidents, crashes, and collisions. An NPR report noted that truck drivers are more likely to be overweight, which is a significant factor in the onset of sleep apnea.
According to the US Department of Transportation, untreated sleep apnea can cause excessive daytime sleepiness, which impairs judgment, causes attention deficits, slows reaction times, and decreases alertness. Any one of these sleep apnea side effects can have devastating consequences for a pilot of an 80,000 tractor-trailer and those around him on the highway. Untreated sleep apnea greatly increases a truck driver's risk for being involved in a fatigue-related motor vehicle crash.
[More on Semi Truck and Tractor Trailer Crashes]
Read More:
(c) Copyright 2012 Brett A. Emison
Follow @BrettEmison on Twitter.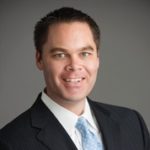 Brett Emison is currently a partner at Langdon & Emison, a firm dedicated to helping injured victims across the country from their primary office near Kansas City. Mainly focusing on catastrophic injury and death cases as well as complex mass tort and dangerous drug cases, Mr. Emison often deals with automotive defects, automobile crashes, railroad crossing accidents (train accidents), trucking accidents, dangerous and defective drugs, defective medical devices.