Most truckers on the road today are competent, safe and dedicated professionals. However, in the cutthroat trucking industry there is constant pressure to hold down costs in order to gain a competitive advantage. While the trucks themselves can sometimes be dangerous, when fuel prices, maintenance costs and other expenses increase, trucking companies are often tempted to lower their standards in hiring and retaining drivers. These companies still have a duty to ensure that their drivers are qualified and properly trained to handle an 80,000 pound big rig.
Normally, a significant portion of the hiring process for a truck driver position is spent determining an applicant's suitability for the job, including examining the applicant's experience, previous training and driving record. When trucking companies take the time (and expense) to complete this process properly, there is a high likelihood of success in hiring safe, competent and professional truckers. However, when companies cut corners, it is possible for unsafe, unprofessional or even unlicensed drivers to get behind the wheel of these land-locomotives, which poses a potential hazard to all motorists.
Some of the questions that should be addressed as part of the hiring process include:
Does the driver have a history of trucking accidents or traffic citations?
Has the driver failed any drug or alcohol tests?
Does the driver have a history of chemical or alcohol dependency?
Does the driver have a criminal history?
Is there evidence that the driver's records or logs have been altered or falsified?
Does the driver have medical conditions that could affect his/her ability to drive a large commercial truck?
If the answer to any of these questions is yes, the applicant may not be a good candidate, or at the very least deserves extra scrutiny. Trucking companies owe it to the rest of the driving public to ensure that their drivers are safe and competent.
I would like to hear from trucking professionals – what is your opinion on hiring standards? Are you aware of unprofessional drivers falling through the cracks and getting hired? How can the system be improved?
[More topics in my "Did You Know" Series]
(c) Copyright 2010 Brett A. Emison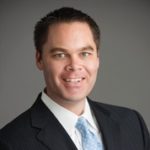 Brett Emison is currently a partner at Langdon & Emison, a firm dedicated to helping injured victims across the country from their primary office near Kansas City. Mainly focusing on catastrophic injury and death cases as well as complex mass tort and dangerous drug cases, Mr. Emison often deals with automotive defects, automobile crashes, railroad crossing accidents (train accidents), trucking accidents, dangerous and defective drugs, defective medical devices.