MercuryNews.com has reported that four people – including two small children were killed in a multi-vehicle pile up on Interstate 15 in Southern California near Ontario. Details of the trucking accident are scarce at this time, but it appears the four killed were inside a vehicle sandwiched between two tractor trailers.
ONTARIO, Calif.—Four people including two small children were killed in a six-vehicle pileup on Interstate 15 in Southern California.

California Highway Patrol officer Jeff Briggs says the four dead were in a car that was sandwiched between two tractor-trailers and caught fire near Ontario on Saturday afternoon on the freeway's southbound side.

He says three other people had minor injuries in the wreck.

The freeway that connects San Bernardino County with San Diego County and Las Vegas was shut down for several hours for the investigation.

There was no immediate word on a cause, but Briggs says the two adults and two children were killed at the end of a long chain-reaction of crashes. They were all declared dead at the scene. Their names had not been released late Saturday.
Our thoughts and prayers go out to the family of those killed in this terrible collision.
Because details of the collision are incomplete at this time, one has to wonder what led to this pileup. All motorists — and especially semi truck drivers with 80,000 pound rigs — are supposed to be alert and leave enough room in front of them to be able to avoid crashes like this one. Now, I agree that the vast majority of truckers out there are safe, but even a few bad apples give all the other tractor trailer drivers a bad name.
Nationwide, large trucks (known as tractor trailers, semi trucks, eighteen wheelers, diesel, big rigs, or commercial trucks) make up only about 3% of the vehicles on the road. However, they account for far more traffic fatalities. For example, in Missouri, semi truck crashes make up as much as 15% of traffic deaths. In Illinois, tractor trailer crashes cause more than 10% of traffic deaths.
Just a few weeks ago, a truck driver slammed into a woman's parked vehicle while he was watching streaming porn on a laptop while driving. A truck driver slammed into the back of a passenger van in Indiana. A semi truck crashed into a parked vehicle in Texas. Late last year, a trucker never even hit his brakes before crashing into a minivan stopped in traffic and killed a three-year-old boy.
Why do crashes like this keep happening? The most likely answers are distracted driving and fatigue.
Earlier this year, the federal government enacted regulations to crack down on distracted driving by truck and bus drivers. A study by Virginia Tech's Transportation Institute found that distracted truck drivers are 23 times more likely to be involved in a crash or a close call.
Driver fatigue is also a particularly dangerous — and completely preventable — cause of trucking accidents. Nearly 15 years ago, the NTSB issued a report warning of truck driver fatigue dangers.
The NTSB found that trucker fatigue was a contributing factor in 30%-40% of all diesel truck accidents. The NTSB found that proper sleep patterns are imperative for truck driver safety. Truckers must get 8 hours of continuous sleep after driving for 10 hours or after being on duty for 15 hours for proper safety.
Too many people have been killed by semi truck crashes and trucking accidents.
The National Transportation Safety Board ("NTSB") lists the following as some of the most common causes of big rig accidents:

Poor Driver Training

Driver Fatigue (Tiredness)

Speeding

Overloaded Trucks

Oversized Trucks

Brake Failure

Poor Driving Conditions

Driver Inexperience

Failure To Yield The Right-Of-Way

Driving Under The Influence of Alcohol Or Drugs

Aggressive, Dangerous Or Reckless Driving

Mechanical Failure (Or Improper Maintenance)

Defective Parts (Such As Defective Steering Or Brakes)

Truckers and trucking companies must be mindful of each of these trucking accident causes.
Driving an 80,000 tractor trailer covering hundreds of thousands of miles is an awesome responsibility. Truckers and trucking corporations must be vigilant about safety.
Learn more and become a fan of Langdon & Emison on Facebook.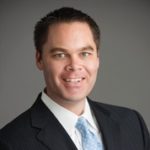 Brett Emison is currently a partner at Langdon & Emison, a firm dedicated to helping injured victims across the country from their primary office near Kansas City. Mainly focusing on catastrophic injury and death cases as well as complex mass tort and dangerous drug cases, Mr. Emison often deals with automotive defects, automobile crashes, railroad crossing accidents (train accidents), trucking accidents, dangerous and defective drugs, defective medical devices.