MySanAntonio.com has reported that Matthew Whatley of Conroe, Texas was killed when a semi-truck slammed into the back of a parked vehicle that had stopped to help the stranded motorist. The collision report cites inattention and speed as the reason why the truck driver, Jose Portugal, crashed into the pickup truck.
Matthew Whatley, 21, had stopped on Interstate 37 near Southton Road around 3:40 a.m., when he flagged down a passing motorist for help.

A San Antonio Police Department incident report states Urbano Ventura, 39, was driving a blue Ford pickup south on Interstate 37 when he saw Whatley and stopped. Then, as Whatley stood near Ventura's window, a tractor-trailer crashed into the back of Ventura's truck and struck Whatley.

Ventura was not injured, the report states, and Whatley was pronounced dead at the scene.

The report cites driver inattention and speed as reasons why the driver of the tractor-trailer, 41-year-old Jose Portugal, crashed into Ventura's pickup.
Our thoughts and prayers go out to the young man who was killed in this tragic collision. Too many people have been killed by semi truck crashes and trucking accidents.
Comments to the original report suggest that the truck driver was not paying attention and had been "riding the shoulder for a long ways":
cooljem9:00 PM

… i was right behind that man in the rig and he rode the shoulder for a long ways but i exited 181,so yes i know and the people before you are right he should be arrested. im not a truck driver but my job consists of being on the road at least ten hours a day,and cause the pay road taxes ect. dont mean the can kill everyone in thier way.
One commenter, cb, expressed what must be on many minds — how did the truck driver fail to see this young man and the vehicle stopped to help him?
cb12:25 PM

the news said the driver did'nt see him, how can you not see the man someone else did , you are on a big rig and cant see then you must of been doing something else that you were not paying attention, Im sorry but it has happend way too many times already.I have seen many truck drivers on the cell and halling butt
This truck crash is remarkably similar to a crash that occurred less than a month before in Georgia, where a semi truck smashed into the back of a minivan stopped in traffic on the interstate. In the Georgia crash, the truck driver never saw the vehicle and never hit his brakes.
Nationwide, large trucks (known as tractor trailers, semi trucks, eighteen wheelers, diesel, big rigs, or commercial trucks) make up only about 3% of the vehicles on the road. However, they account for far more traffic fatalities. For example, in Missouri, semi truck crashes make up as much as 15% of traffic deaths. In Illinois, tractor trailer crashes cause more than 10% of traffic deaths.
The National Transportation Safety Board ("NTSB") lists the following as some of the most common causes of big rig accidents:

Poor Driver Training

Driver Fatigue (Tiredness)

Speeding

Overloaded Trucks

Oversized Trucks

Brake Failure

Poor Driving Conditions

Driver Inexperience

Failure To Yield The Right-Of-Way

Driving Under The Influence of Alcohol Or Drugs

Aggressive, Dangerous Or Reckless Driving

Mechanical Failure (Or Improper Maintenance)

Defective Parts (Such As Defective Steering Or Brakes)

Truckers and trucking companies must be mindful of each of these trucking accident causes.
It is important to understand that I do not cast dispersions on all truck drivers. Most truck drivers are careful, safety conscious drivers who understand the responsibility as a professional driver. It is up to the trucking industry and fellow truck drivers to ensure that all of the commercial truck drivers understand this responsibility, are properly trained, and adhere to the safety rules and regulations that are intended to protect us all.
Driving an 80,000 tractor trailer covering hundreds of thousands of miles is an awesome responsibility. Truckers and trucking corporations must be vigilant about safety.
Driver fatigue is a particularly dangerous — and completely preventable — cause of trucking accidents. Nearly 15 years ago, the NTSB issued a report warning of truck driver fatigue dangers.
The NTSB found that trucker fatigue was a contributing factor in 30%-40% of all diesel truck accidents. The NTSB found that proper sleep patterns are imperative for truck driver safety. Truckers must get 8 hours of continuous sleep after driving for 10 hours or after being on duty for 15 hours for proper safety.
The NTSB just recently issued a warning that truck drivers should also be screened for a medical condition called sleep apnea.
Sleep apnea denies people the rest they need, and it has been found to be a factor in incident involving every transportation mode, NTSB Chairman Deborah Hersman said in letters.
Trucking companies need to quit putting profits over safety. Do they think there is a separate set of rules for them? These companies need to make sure their drivers are properly trained, properly rested and using the highest degree of safety at all times.
Learn more and become a fan of Langdon & Emison on Facebook.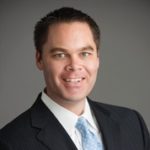 Brett Emison is currently a partner at Langdon & Emison, a firm dedicated to helping injured victims across the country from their primary office near Kansas City. Mainly focusing on catastrophic injury and death cases as well as complex mass tort and dangerous drug cases, Mr. Emison often deals with automotive defects, automobile crashes, railroad crossing accidents (train accidents), trucking accidents, dangerous and defective drugs, defective medical devices.