Sources, including USA Today have reported that Toyota cut the US government a check for $16.4 million to pay off its fine for dragging its feet in recalling millions of vehicles because of a "sticky" gas pedal problem.
Toyota had said it would pay the penalty, but it's timing couldn't be finer. A House committee is set to hold another hearing Thursday into Toyota's progress on fixing its safety problems and the Associated Press says U.S. sales chief Jim Lentz will testify. Having paid the fine and having been out of the headlines for a couple of months should help, along with another dose of contrition.

The fine is the largest civil penalty ever assessed against an auto manufacturer by NHTSA. This penalty relates specifically to both the "sticky pedal" and "slow to return pedal" defects, which resulted in Toyota's recall of approximately 2.3 million vehicles in the U.S. in late January.

Toyota's fine was the maximum allowed under law after it was accused of hiding earlier defects involving gas pedals. It follows the recall of more than 8 million vehicles worldwide and stacks of bad press.

The money goes into the Department of Transportation's general fund.
Would you pay a $16.4 million fine if you did nothing wrong? That's what Toyota wants you to believe. Despite paying the fine, Toyota wants you to believe that its sticky gas pedals have nothing to do with its sudden acceleration problem… and Toyota wants you to forget it warned drivers in Europe about the problem a year before Toyota warned Americans.
This news comes as safety regulators consider a second fine against Toyota.
Despite Toyota's recall and sudden acceleration troubles, the automaker earned a strong profit during the 1st quarter of 2010, taking in 112.2 billion Yen.
Despite its safety lapses, Toyota and other automakers are campaigning hard against safety improvements urged by Congress and safety inspectors.
If we follow the auto industry's logic, here's what we get: (1) The auto industry is not philosophically against common sense safety improvements like data recorders or brake override systems; but (2) the auto industry does not want to implement these common sense anytime soon and (3) the auto industry does not want any consequences or negative repercussions should its corporate members choose to ignore safety or put profits and money ahead of safety (as many currently do).
How do these companies keep getting away with such egregious conduct? Why isn't human life worth more to these corporations?
Learn more at our safety blog and become a fan of Langdon & Emison on Facebook.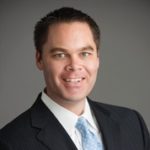 Brett Emison is currently a partner at Langdon & Emison, a firm dedicated to helping injured victims across the country from their primary office near Kansas City. Mainly focusing on catastrophic injury and death cases as well as complex mass tort and dangerous drug cases, Mr. Emison often deals with automotive defects, automobile crashes, railroad crossing accidents (train accidents), trucking accidents, dangerous and defective drugs, defective medical devices.