The Daily Beast web site wanted to know the deadliest highways in America, so its writers crunched the numbers using five years worth of data from the National Highway Traffic Safety Administration (NHTSA).
Florida appeared to have the most dangerous highways, with stretches of Florida's interstates ranking 1st, 3rd, 15th, and 57th deadliest.
Top 10 Deadliest Interstates In America
(1) I-95 (Florida)
(2) I-76 (New Jersey)
(3) I-4 (Florida)
(4) I-15 (California)
(5) I-10 (California)
(6) I-59 (Louisiana)
(7) I-94 (Illinois)
(8) I-93 (Massachusetts)
(9) I-95 (Delaware)
(10) I-55 (Tennessee)
Other Notables
Our office tries cases across the country, but is headquartered in Missouri and has offices in Chicago, Illinois. Both Missouri and Illinois ranked high in dangerous roadways.
Illinois ranked in the top 10 as Interstate 94 ranked the 7th deadliest highway in the United States.
Missouri, though not in the top 10, had several different stretches of highway in the 100 deadliest roads:
(17) I-64
(42) I-70
(56) I-44
(85) I-55
It's important that all drivers follow safety precautions, such as always wearing your seat belt, avoiding texting or other distractions while driving and driving at appropriate speeds.
You can learn more at our safety blog and become a fan of Langdon & Emison on Facebook.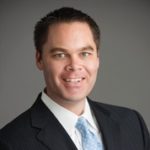 Brett Emison is currently a partner at Langdon & Emison, a firm dedicated to helping injured victims across the country from their primary office near Kansas City. Mainly focusing on catastrophic injury and death cases as well as complex mass tort and dangerous drug cases, Mr. Emison often deals with automotive defects, automobile crashes, railroad crossing accidents (train accidents), trucking accidents, dangerous and defective drugs, defective medical devices.