After years with their proverbial heads in the sand, US safety officials will finally investigate whether Toyota's sudden acceleration problems are caused by the vehicles' electrical system.
Federal investigators are looking into whether the problem with Toyota gas pedals goes beyond the fix announced by the company Monday and involves the vehicles' electrical system.

The National Highway Transportation Safety Administration also is looking into possible civil penalties for Toyota (TM).

Both the investigation into the vehicles' electrical system and the possible penalties were confirmed by an agency official who asked to remain anonymous. The official says the safety agency is looking at the possibility that electromagnetic interference might somehow be causing Toyota's electronic throttle control systems to malfunction, though NHTSA has not seen evidence to support that yet.
Since 2004, independent safety experts have pointed to problems with Toyota's electronic throttle controls as a source for Toyota's sudden acceleration problem. Even Apple co-founder Steve Wozniak believes Toyota's accelerator problems stem from faulty electronics.
In March 2004, the Center For Auto Safety reported about sudden acceleration problems in 2002-03 Toyota Camrys and Solaras and the 2002-03 Lexus ES 300.
WASHINGTON — A relatively new technology, the electronic throttle, is a leading suspect in a wave of claims that some vehicles unexpectedly accelerate out of control. Government investigators are looking at 2002-03 Toyota Camrys and Solaras and Lexus ES 300s to determine if they are defective. More than a million cars are in service. The National Highway Traffic Safety Administration has begun a preliminary investigation of the latest claims. It is gathering about 37 complaints of sudden acceleration by owners of the Toyota and Lexus cars. The complaints include 30 reports of crashes. They involved injuries to five people; one of them was seriously hurt.
According to AutoSafety.org, by the year 2000, there had been more than 22,600 reported complaints of sudden acceleration.
More than five years ago, Toyota and NHTSA identified the electronic throttle as the most likely source of the sudden acceleration defect. However, Toyota continued — and continues today — to dismiss concerns about its throttle control system and has looked only at the floor mat issue.
Four years later — in June 2008 — the Detroit Free Press and the Motor Authority reported that Toyota had dismissed additional customer complaints that the popular Toyota Tacoma pickup truck had been experiencing the same sudden acceleration issue as other Toyota and Lexus vehicles.
Now, Toyota's Tacoma pickup is receiving complaints in the U.S. because of the same unintended acceleration defect.

A total of 432 customers have reported unintended or sudden acceleration [problems] in their vehicles, resulting in 51 crashes and 12 injuries. Toyota has responded by stating that its Tacoma is not defective and that many reports were "inspired by publicity," reports the Detroit Free Press.
In 2008 — like in 2004 — Toyota refused to take the sudden acceleration issue seriously. Instead of fixing the known problem in its vehicles, Toyota publicly accused its own customers of trying to cash in on Toyota's negative publicity.
Last November, the Los Angeles Times did an in-depth investigation that showed safety data pointed to electronic throttles as the primary cause of Toyota's sudden acceleration defect.
Safety experts say all Toyota vehicles should include a Smart Brake system that will override the electronic throttle when the brake is engaged. Many other manufacturers include this critical safety feature, but Toyota has not yet implemented the safety device. Only after several injuries and deaths from sudden acceleration has Toyota even considered the Smart Brake and, even now, for only some of its vehicles.
"With the electronic throttle, the driver is not really in control of the engine," said Antony Anderson, a Britain-based electrical engineering consultant who investigates electrical failures and has testified in sudden-acceleration lawsuits. "You are telling the computer, will you please move the throttle to a certain level, and the computer decides if it will obey you."
A "smart brake" system would have prevented nearly all of the sudden acceleration crashes, has been around for 15 years and would have cost less than $1 per vehicle.
As I have documented here for the last several months, Toyota has known about — and ignored — its sudden acceleration problem for more than five years. Instead of acknowledging and repairing this widespread defect, Toyota waited years to acknowledge the defect and instead blamed its own customers. It appears Toyota's conduct is just more of the same for a company with a documented history of safety-problem cover-ups.
Learn more and become a fan of Langdon & Emison on Facebook.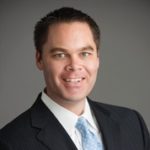 Brett Emison is currently a partner at Langdon & Emison, a firm dedicated to helping injured victims across the country from their primary office near Kansas City. Mainly focusing on catastrophic injury and death cases as well as complex mass tort and dangerous drug cases, Mr. Emison often deals with automotive defects, automobile crashes, railroad crossing accidents (train accidents), trucking accidents, dangerous and defective drugs, defective medical devices.