As reported by a number of news outlets, the top US transportation official – Secretary of Transportation Ray LaHood – called out Toyota for being "a little safety deaf" on its sudden acceleration problems.
The Detroit Free Press reports that US safety officials had to pressure Toyota into finally fixing this deadly problem.
[US Transportation Secretary Ray] LaHood . . . released a detailed time line of meetings between Toyota and federal officials that he said shows Toyota had to be talked into action.

"Every step of the way, NHTSA officials … pushed Toyota to take corrective action so that consumers would be safe," LaHood said at a Christian Science Monitor breakfast.

In the time line provided by LaHood, NHTSA officials had to press Toyota to make its first recall of floor mats in September 2007.

The agency revived the probe following the California crash of a Lexus sedan in August 2009 that killed four people. Once again, NHTSA had to tell Toyota it was expecting a recall.

The automakers issued a broader recall in September, but attempted to argue that there wasn't a true recall because there was no safety defect. NHTSA criticized Toyota for its stance, and the automaker relented.

The floor mat recall now covers 5.4 million vehicles.

LaHood said he had scheduled a meeting with Akio Toyoda, the chairman of Toyota and a scion of its founding family, "about how very serious this is."

"I think they're close to getting it, and I think they will get it once I talk with Mr. Toyoda," LaHood said, adding "we're going to keep the pressure on."
In an interview with the Associated Press, secretary LaHood called Toyota slow to respond and "a little safety deaf" to mounting evidence of the sudden acceleration problems.
WASHINGTON (AP) — The Obama administration's top transportation official sharply criticized Toyota Motor Corp. on Tuesday for dragging its feet on safety concerns over its gas pedals, suggesting the automaker was "a little safety deaf" to mounting evidence of problems.

Transportation Secretary Ray LaHood told The Associated Press that federal safety officials had to "wake them up" to the seriousness of the safety issues that eventually led Toyota to recall millions of popular brands like Camry and Corolla. That included a visit to Toyota's offices in Japan to convince them to take action.

"They should have taken it seriously from the very beginning when we first started discussing it with them," LaHood told AP. "Maybe they were a little safety deaf."
I applaud Secretary LaHood for calling out Toyota for failing to fix a problem it had known about for years. It is time someone finally held Toyota responsible for its actions.
After ignoring the sudden acceleration problem for more than five years, Toyota has expanded its multiple gas pedal recalls of more than 9 million vehicles for a fifth time to include Toyota vehicles sold in Israel.
Just in the last week, we have learned that Toyota fixed the "sticky" pedal problem in Europe last year while it was still denying the problem in the US. Why did Toyota fix its European cars while Americans were getting injured and killed by the exact same defect?
We saw that the president of Toyota appears to have lied on the Today Show in an interview with Matt Lauer.
We also learned that a "smart brake" system would have prevented nearly all of the sudden acceleration crashes, has been around for 15 years and would have cost less than $1 per vehicle. Now, Toyota has developed a fix for the "sticky" pedal problem, but is keeping the parts for itself rather than sending them out dealers and Toyota's customers to fix these deadly vehicles that are already on American roads.
It's time for the safety experts in Washington to step up and do their job. If auto makers like Toyota refuse to do the right thing on their own, then we need the safety experts to hold Toyota accountable and ensure that something like this never happens again.
I have been documenting the Toyota sudden acceleration and "sticky throttle" problems for months and you can learn more at our auto safety blog.
Learn more and become a fan of Langdon & Emison on Facebook.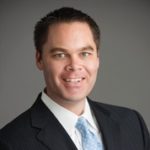 Brett Emison is currently a partner at Langdon & Emison, a firm dedicated to helping injured victims across the country from their primary office near Kansas City. Mainly focusing on catastrophic injury and death cases as well as complex mass tort and dangerous drug cases, Mr. Emison often deals with automotive defects, automobile crashes, railroad crossing accidents (train accidents), trucking accidents, dangerous and defective drugs, defective medical devices.