There has been a lot of news in recent weeks about the Toyota's sudden acceleration recall because of floor mats and the potential of additional Toyota sudden acceleration problems. I have had several people ask me what they should do if their Toyota or Lexus experiences the sudden acceleration issue.
ABC News and Consumer Reports have put together a helpful video that can help you avoid disaster if your Toyota or Lexus experiences sudden unintended acceleration. You can view the safety video here.
Some important things to know:
Unlike many other vehicle manufacturers, Toyota and Lexus did not incorporate a critical safety feature into their vehicles that shifts the vehicle into neutral when the driver pushes down on the brake pedal. This means that the relatively small Toyota and Lexus brakes do not have enough power to stop the vehicle when the engine is racing out of control. Do not pump your brakes as this will cause your brakes to fail.
Also, you should not turn off your engine. Turning off your engine may shut down the power steering and power braking in the vehicle, making it very difficult to steer or slow the car. In some instances, the steering wheel will actually lock up, making it impossible to steer the vehicle. In vehicles with a power button, it can be very confusing and difficult to shut down the engine during sudden acceleration.
What to do if your vehicle suddenly accelerates:
Because Toyota did not incorporate the critical safety feature that shifts the car into neutral during braking, the driver must manually shift the vehicle into neutral. According to Consumer Reports, if your vehicle accelerates out of control, take these steps:
(1) Put your foot on the brake hard — slam on the brake.
(2) Shift the car into neutral.
(3) The car will slow and come to a stop while the engine is revving.
(4) Once you are stopped, turn off the vehicle.
You can learn more about the Toyota sudden acceleration defect by reading these previous reports of Toyota's sudden acceleration problem:
Toyota Recall: Unanswered Questions
Toyota Denied Sudden Acceleration Problem For More Than 5 Years
"Inaccurate and Misleading" Statements On Toyota Sudden Acceleration Problem
Toyota Sudden Acceleration: Case Is Not Closed
Safety Group Responds To Toyota On Sudden Acceleration Defect
Toyota Has More Troubles Than Just Sudden Acceleration
You can learn more about Toyota's dangerous sudden acceleration defect at our auto safety blog or by visiting our web site.
Learn more and become a fan of Langdon & Emison on Facebook.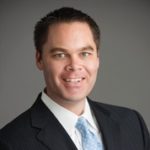 Brett Emison is currently a partner at Langdon & Emison, a firm dedicated to helping injured victims across the country from their primary office near Kansas City. Mainly focusing on catastrophic injury and death cases as well as complex mass tort and dangerous drug cases, Mr. Emison often deals with automotive defects, automobile crashes, railroad crossing accidents (train accidents), trucking accidents, dangerous and defective drugs, defective medical devices.